Avenue Edmonton's Best Restaurants of 2013
March 20, 2013
Two weeks ago, Edmonton's Avenue Magazine published their annual list of the
best food and restaurants in Edmonton
. Many of my favourite eats appeared on the list, but there's also some places I still haven't tried out! I was lucky to be able to attend the launch party for this issue of the magazine, and sample food served up by some of the winning establishments. I was a little skeptical about the location, Delton Cabinets, but upon arrival, it was a great space to host a party where food was being served up!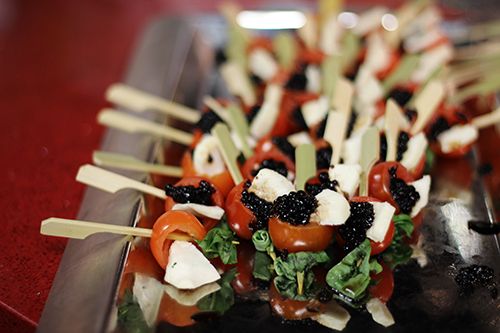 Tomato, cheese, basil & caviar appetizer by the Harvest Room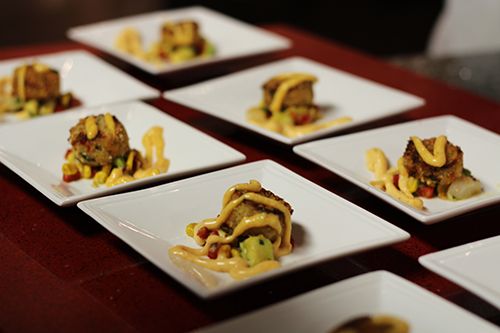 The Harvest Room inside the Fiarmont Hotel MacDonald won the Best Hotel Restaurant award - they served up an appetizer inspired by their Westbury Dungeoness Crab Cakes & Prawns dinner entree. The aioli, avocado, shrimp and vegetables added a contrasting texture to the soft crab cake. Delicious!

Appetizers plated up by EAST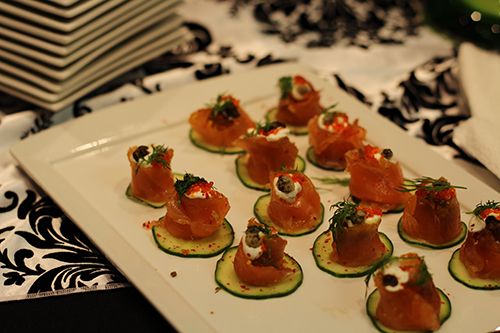 EAST, a relatively new modern Chinese/Malaysian fusion restaurant has taken home the award for Best Chinese Restaurant. They're a restaurant in North Edmonton I have yet to try, but I quite enjoyed the smoked salmon & cucumber appetizer with the deep fried caper. Its a different play on serving up the traditional party dish, and I would love to see how they serve up their twist on authentic dishes!

The winner for Best Food Truck in Edmonton went to Drift - a truck well loved by Edmontonians, typically parked downtown on Jasper Avenue by Audrey's Bookstore on 107 Street. For the night they served up a slider version of their cult-favourite pork belly sandwich - one that I will admit I do love. The combination of pork with crunchy pickled carrots and daikon with a spicy mayo really hits the spot!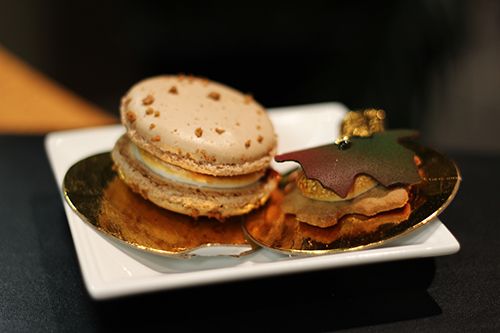 Last but not least, the well-known local Duchess Bake Shop took home the prize for Best Dessert. Many love them for their macarons and cakes, with their beautiful presentation and incorporation of only the finest ingredients. For the night, they served up their play on s'mores with a large maracon sandwiching a torched marshmallow creme with chocolate, and an airbrushed maple leaf chocolate served atop a maple marshmallow and cookie. So good, I wanted more!
To check out the full list of restaurants making Avenue's list, make sure to pick up a copy of this month's issue! Or
click here
! For my Edmontonian readers - is there any place on the list you're now dying to try? Let me know!