Campus Food Bank 5th Annual Mac 'N Cheese Affair
March 13, 2013
Two weeks ago, I had the chance to attend the University of Alberta's Campus Food Bank (CFB) Mac 'n Cheese Affair. Their motto, "Hunger for knowledge, not food", really hits home, because I've never really considered how many people attend University and utilize their services. I'm fortunate enough to be living at home and attending university, but not everyone has the luxury, so hearing all the facts and seeing the support for this organization on campus was really eye-opening.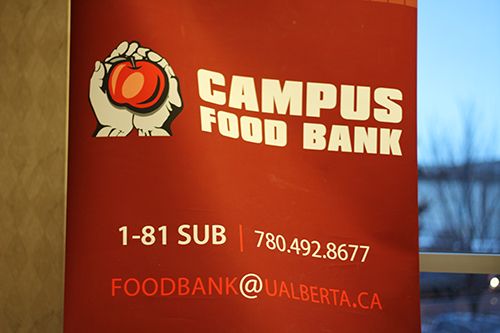 Throughout the night, there were a bunch of performances, speeches and videos to watch, which taught me a lot about the food bank. The ultimate goal of this organization is to shut down the food bank permanently. While that may sound counter-intuitive, it means that they hope to reach a day where everyone has access to food, and doesn't need to depend on a food bank to provide their basic nutritional needs.
With the aid of a silent auction and ticket sales for the event, ($20-$30/person) the CFB had a goal to raise $9000 that night. When we arrived for the event, volunteers were selling balloons at $10 each, with each guaranteed to win a $10 gift certificate to a local salon, or the chance to win a Chef's Table dinner for 12 at Earls.
Diane
chose to buy one before we walked in to take our seats.
Arriving to our designated table, what I hadn't realized was that I was to sit beside the mayor of our city for dinner. What?! Once the rush of anxiety settled, I took my seat, calm and collected. After the Mayoral address, it was an absolute pleasure to sit, dine, and chat with Edmonton's mayor,
Stephen Mandel
. Although he had another event to attend that evening, we had the chance to discuss and review our favourite restaurants here in the city - something I never thought I'd have the chance to do!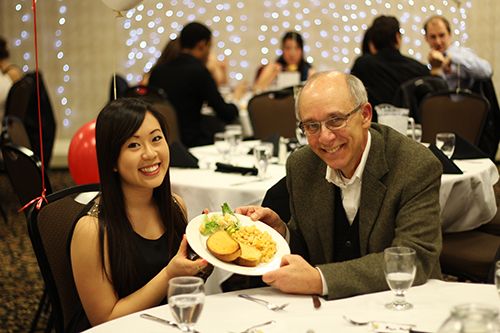 Mr. Mandel was so much fun to talk to, and before he left for the evening, he made a point to buy each of us a balloon, hoping we might win something good. The best part? Us posing for this picture was his idea, as he made fun of me taking pictures of my food... :)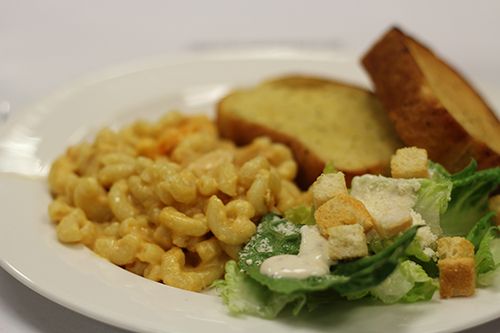 The meal for the night was perfectly appropriate for a food bank themed celebration! What better comfort food than buffalo chicken mac 'n cheese? Warm, creamy pasta with chunks of cheesy goodness.. and finished off with a sticky toffee cake. Aramark actually catered and
donated
all the food for the evening, and its so great to see a prominent campus business supporting the CFB.
At the end of the evening, it was time to pop the balloons - however, there were still over 30 ballooons left to be purchased! I really wondered whether that Chefs Table prize was in there, and considered buying a couple, but the CFB decided to auction them off as a lot. The winner paid $300 for the bunch and had a fantastic time popping all their balloons.
I was basically 100% sure there was no way anyone at our table was going to win the Chefs Table prize, but upon popping the balloon gifted by the mayor.. SURPRISE SURPRISE it was in there! Whoo, thank you Mayor Mandel for being a good luck charm! I had a great time at the annual dinner, and encourage all students to attend next year! It's a great way to support the organizations on campus, and get to know a little bit more, or even get involved with the CFB and all it does for students.