Hole in the Wall : The Wokkery
November 09, 2010
Whenever I go out with my family as a whole, we usually go out to eat Chinese food, because that's what the grandparents like. This year, going out with my family for my early birthday dinner, finding a suitable Chinese restaurant REALLY was a challenge. I just don't find that any of the Chinese restaurants taste that great, and the ones I thought of potentially going to were closed!

Browsing through Edmonton's Chinese newspaper, my mom found an ad for a restaurant she hadn't been to in years: The Wokkery.

Mom said that this restaurant used to be pretty good back in the day, and that they had reopened with a new name. They also had a special deal going on when you order a set dinner, so that's where we were headed to.

This place really is a hole in the wall restaurant. You know, the places that look really sketchy from the outside AND in, they're kind of dirty, but yet they always seem to impress and taste pretty good! You just have to ignore one thing to enjoy another, I guess.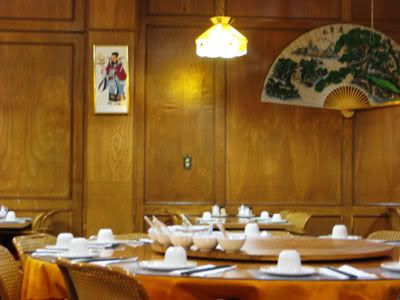 Interior of the Restaurant
As we walked in, the restaurant wasn't dimly lit per se, but it wasn't brightly lit either. The lighting was kind of yellow, I would describe it as the colour that comes from old incandescent light bulbs. The restaurant was empty, all except for one table. Now, I don't mean to be racist at all, but the only table occupied was occupied by Caucasians. At that point, I became skeptical, thinking this might not be a good hole in the wall restaurant. I was hoping to maybe see some Chinese people, in all honesty.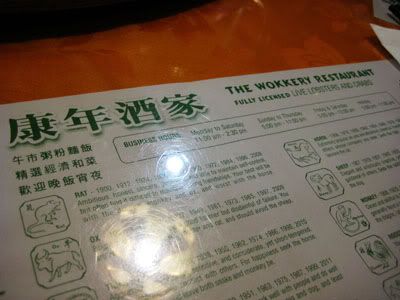 Placemats
As we sat down, the waitress came over with the menu, and she was quite enthusiastic despite the restaurant being pretty dead during dinner time. I always let my parents pick the menu at Chinese restaurants, mostly because I don't really know what I should get anyways. I'm not the biggest fan of Chinese food - I eat it enough at home when my parents cook!
After placing our order, a few other Asian patrons came in, as well as people coming in to pick up some take-out, so I was a little more relieved to see that this place wasn't a complete disaster, and that people actually liked the food here.
When the food arrived, I was more than happy, I was actually pleased! The food tasted very good in terms of Edmonton standards for Chinese food, and everything was clean. The food wasn't overly salty or oily, and anything deep fried looked like it was fried with fresh oil - it was light in colour.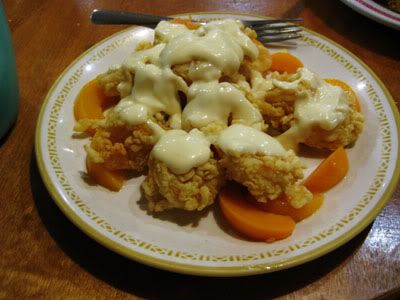 look at how clean the deep fried shrimp are!
I think my favourite dish would have to be the spicy crab. The crab was full of meat on the inside, and the spicy topping wasn't overdone, making me drink multiple glasses of water.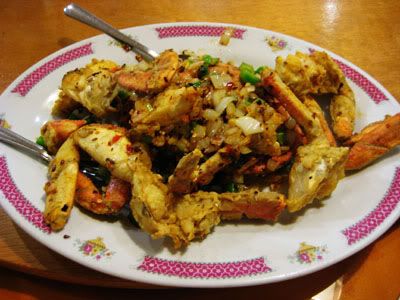 Crab, my favourite!
The dinner experience at the Wokkery was actually quite pleasant. The people working were very friendly, the place was clean, and I had a great time with my family. They have great prices on their menu, so definitely check this place out! Don't be afraid when you see it from the outside :)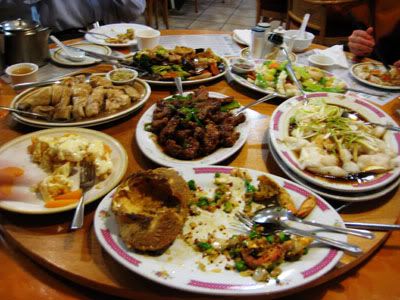 Just some of what we had that night
The Wokkery Restaurant
10969 98 Street
Edmonton AB