Pholicious Eats
July 09, 2010
One thing I love about the end of a work day? Having the time to eat away troubles that happen at work (aka the craziness kids put me through!) Despite the summer heat, Vince & I chose to stop by our favourite pho joint, Pho Tau Bay, to have a delicious bowl of beef noodles!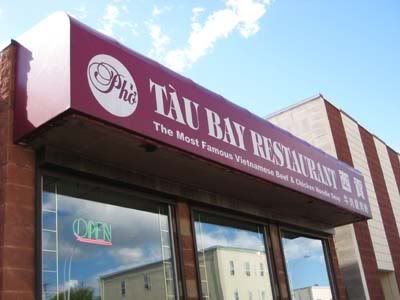 such a nice summer day :)
The only way to keep cool while eating the noodles was of course by ordering my favourite jackfruit shake :) I find that the jackfruit shake at Tau Bay is quite different from the others found around the city. The one here is mostly just jackfruit blended with ice, almost into a slush-like consistency. Other places such as Pho Hoa make a smoothie-based jackfruit shake, with less (and more chunky) jackfruit content and milk/cream in it. Either way, it's still jackfruit & I'll take it anyday! Yum yum.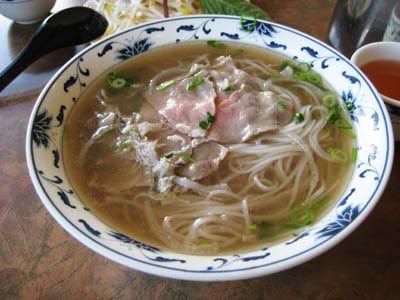 best pho in Edmonton!
I had my usual, pho tai sach, loaded with the raw beef & tripe. It was delicious as usual, served in the nice clear broth. Can't wait til I hit it up again!!
Pho Tau Bay
10660 98 Street NW
Edmonton AB