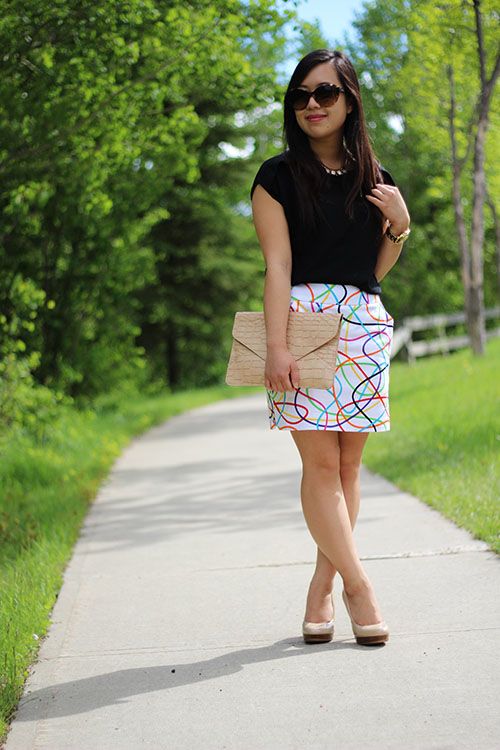 Campre Tee | Skort c/o Loudmouth Golf | Gifted necklace
Coach Heels, Sunglasses (similar) & Watch (similar) | Clutch from HK
I've never been a golf player. I tried it once and hated walking the long distance trying to find my ball. Mini golf I can tolerate, but the quick game doesn't compare to the amount of time spent on a golf course. So naturally I don't own any golf apparel and have always thought that women's golfwear is pretty boring. Polos, shorts and skorts in simple colours look great, but I don't think it's anything to get excited about.
But I've been proven wrong. When I first found out about Loudmouth Golf I was surprised to find that there was a company dedicated to statement golfwear! The company makes a ton of fun prints that will add some spunk to the golf course and they're not just for men either. I picked out a skort in the Scribblz print according to the fit guide and it fit perfectly. I was actually quite surprised with how well it fit my petite frame. The skort feels extremely durable and I don't even have to play golf to wear it. So whether you're looking for a new statement outfit piece or you're an avid golf player, I'd recommend checking out what they have to offer! (Psst, I love the
Drop Cloth print
!)