Food in the Fort: Meet Culinary Director Jasmin Kobajica
June 15, 2014
Throughout my years in elementary school I visited Fort Edmonton Park countless times. Whether it was for a field trip, a day trip with my family, or for summer camps, I usually enjoyed every visit to learn a little bit about history. However, the food was never something that I would look forward to...unless you count the ice cream at Bill's Confectionary on 1920 Street.


In the month of May Fort Edmonton Park opened its doors to the public for the season and announced the appointment of their new Culinary Director, Jasmin Kobajica. Jasmin brings with him a wealth of culinary experience, including recently serving 10 years as the Executive Chef at Cheateau Lacombe. I was curious to see what Jasmin had in store for Fort Edmonton Park and had the chance to sit down and chat with him.
To be honest I would never think of visiting Fort Edmonton Park for the food. Like I said, all I think of is either ice cream or bannock. With Jasmin as culinary director he is now overseeing all food services in the park, including the Johnson's Cafe, Mahogany Bar, Jasper House Bakery, Bill's Confectionery, Midway Treats & Treasures, and Masonic Hall. Many of these food outlets were previously managed separately, so Kobajica is hoping to consolidate food production to raise the bar and give visitors to the park a whole new culinary experience.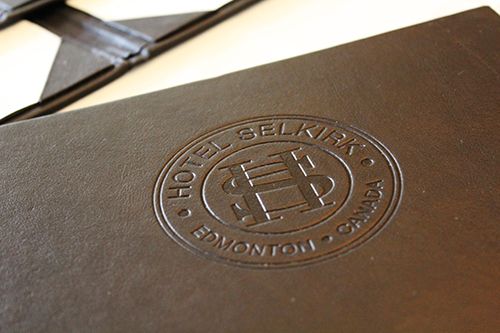 Inside Hotel Selkirk is the Johnson's Cafe, which is open for breakfast, lunch and dinner Monday through Friday and offers Sunday brunch and high tea on Wednesday afternoon. Johnson's cafe is where you can have an elevated culinary experience, consisting of menu offerings inspired by Edmonton's unique past and locally sourced fare.
Jasmin Kobajica has many ideas lined up for the park, but the first order of business is to improve the quality of food, as it is an important aspect of the visitor experience. To start, many items are being made in house. From breads and pastries being sold at the Jasper House Hotel, to the charcuterie at Johnson's Cafe, quality is the top priority. There is also a focus on sustainability and commitment to local producers, and many dishes on the menu at Johsnon's Cafe showcase local products. Fairwinds Farm, Moose Wood Acres, and The Cheesiry are just some of the names that you may recognize. What gets me really excited though is that Bill's Confectionary now serves locally made Pinocchio's Ice Cream! If you haven't had Pinnochio's, make sure to grab a scoop when you visit the park.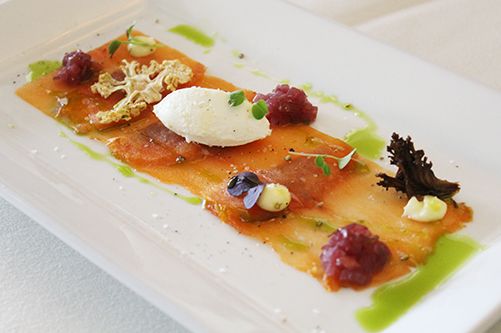 I had the chance to taste some of the small plates on the dinner menu at Johnson's Cafe and was pretty impressed with what was available. First up was the Birch Syrup Glazed Smoked Salmon ($14) served with lemon zest, Fairwinds Farm goat cheese and onion jam. The smoked salmon here is cured on site and has a delicate sweet and smoky flavour. It is not overly salty and I liked the pairing with the pickled onions rather than the traditional capers.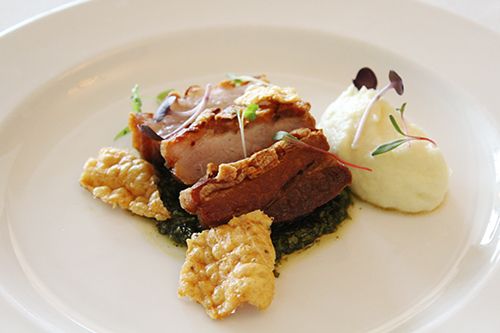 I also tried the Braised Pork Belly ($12) with parsnip puree, smoked crackling, and chimichurri. The pork belly here was moist and flavourful and the pairing with the tart and savoury chimichurri was a welcome addition. The crackling was not what I had expected as it was more similar to a chicharonne, but I enjoyed the crunch.
My last taster was the Housemade Headcheese with Duck Torchon ($14) served with spiced apple jelly and dark rye crostini. The headcheese was soft and had a nice flavour but I usually prefer for it to be a bit more gelatinous. The torchon on the other hand was lovely as it was smooth and easily spread onto the crostini.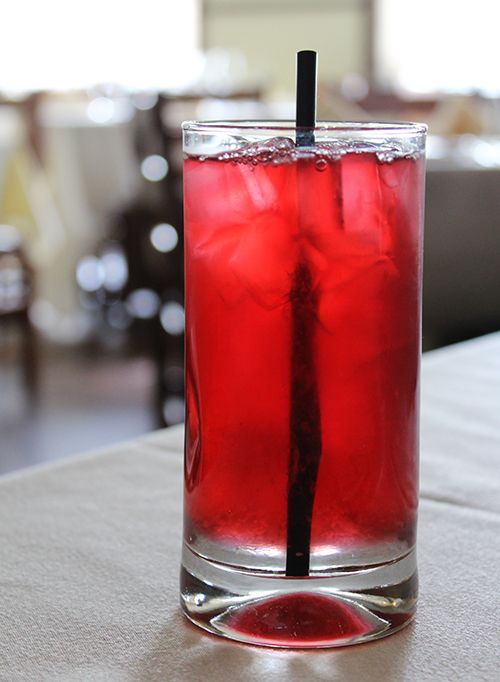 An Edmonton-based tea company, VitalyTeas, has recently created a herbal tea blend just for Fort Edmonton Park. Served hot or cold, the Hotel Selkirk Reserve Blend is described as "a tangy and minty after-meal tisane with a smooth fruity finish". As an iced tea, I loved how refreshing it was with the light fruity flavours. And the colour is so pretty too!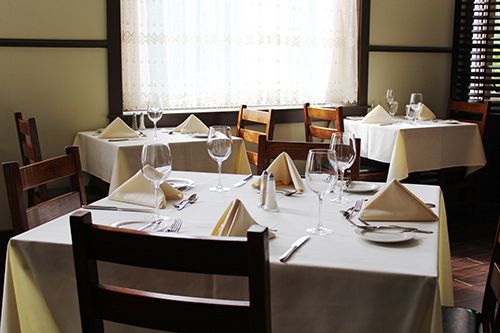 In the past, Fort Edmonton Park never would have crossed my mind as a place where I would go for quality fine dining. But with Jasmin Kobajica on board, I'm definitely interested to check out the full menu and Sunday brunch! Kobajica plans on utilizing the park's greenhouse year round to grow produce for the kitchens to use and will hopefully move on to era-specific dining in the future. The only downfall is that you have to pay admission to enter the park if you plan on dining during park hours - so why not plan to be at the park for the whole day and soak up some history?