Moustaches, Mondays & Movember
November 25, 2013
Triple M, triple threat! Today is a special post because I don't know if you've noticed or not, but I don't exactly have the capability to grow a mean moustache! And I hate to admit it, but my boyfriend gets a big gold star for his.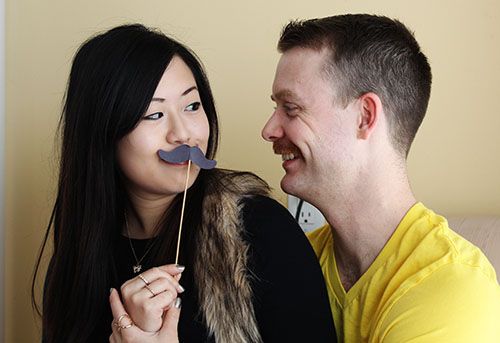 Men have too much fun in November. Going a month without shaving and having moustache competitions.. blasphemy! I'm kidding of course. As long as it's in support of prostate cancer research and raising awareness for mens health, I'm all for it! :) So instead of letting the guys have all the fun in November, I decided to sprout a 'stache of my own and help my man reach his fundraising goal! So say hi to Mr. G and our feline friend Holden. We would greatly appreciate your donation (of any amount!) if you love their moustaches, mine, or simply haven't donated to the cause yet! Mo bros and Mo sistas unite.
Click here to donate
!