Manicure Monday: Revlon x Marchesa
November 04, 2013
Happy Monday! It feels like winter suddenly hit my city with the arrival of snow over the weekend - you bet I stayed indoors away from the cold! Hope you all had a chance to get some nice R&R over the weekend like I did :)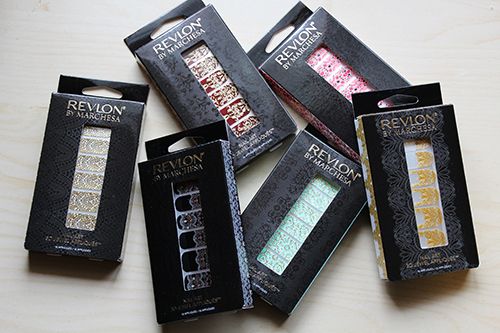 This week I have to share with you a new obsession of mine - the Revlon by Marchesa 3D Jewel Appliques. They're absolutely gorgeous and I'm on a hunt to find them all!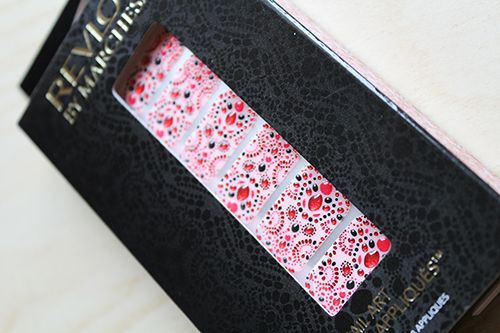 Evening Garnet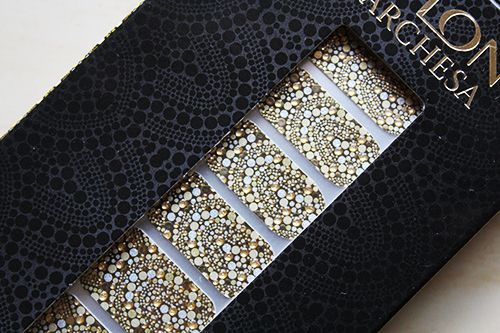 Gilded Mosaic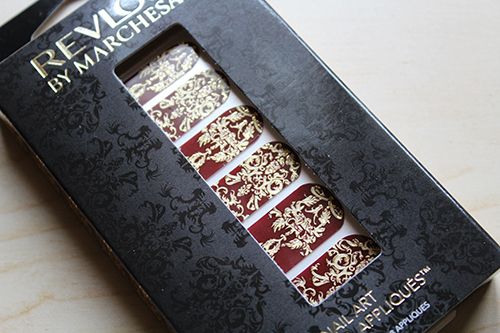 Royal Burgundy

Jeweled Noir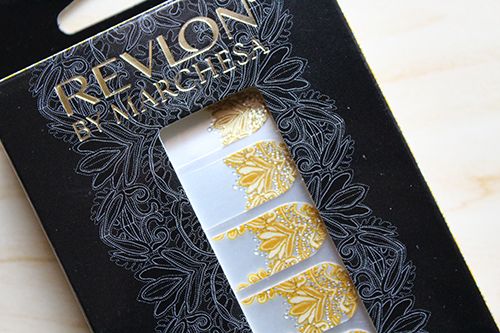 Crown Jewels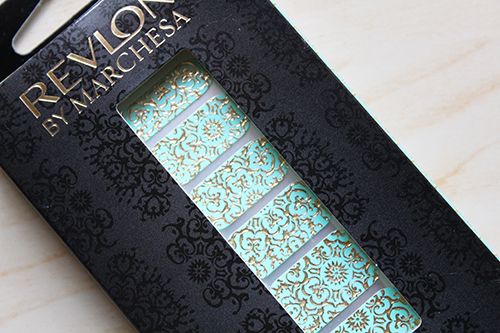 24K Brocade
So as you see, Revlon and the fashion house of Marchesa have teamed up to make a collection of 8 nail art appliques inspired by their signature designs. Everything is beautiful and the designs are so intricate - so much so that I don't even want to use them! They may just end up as Christmas gifts, 'cause I can't bring myself to use them! The collection is slowly making its way to drugstore shelves, so go out and find them. It's a limited edition collection that you definitely don't want to miss. I'm hoping to run into a stand with the two remaining designs I'm missing, but haven't had any luck so far. Each box comes as a set of 18 appliques (don't ask me why not 20, 'cause that's my concern too!)
See the full collection at the Revlon website
here
.