Manicure Monday: NARS x Pierre Hardy Vertebra Left
June 17, 2013
Happy Monday! Even though it's probably over for some of you, it's still light on my end of the world - but I'm dead tired and just want to curl up under the covers. I spent the entire weekend MIA out in the middle of Alberta enjoying a wedding and the company of friends. Sometimes life is best simple, hey?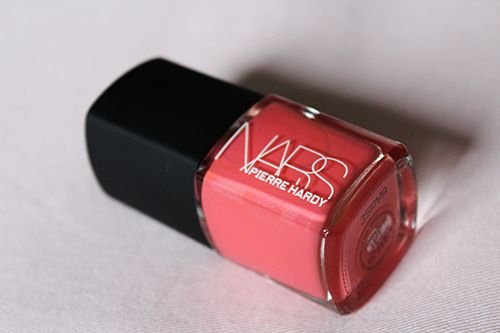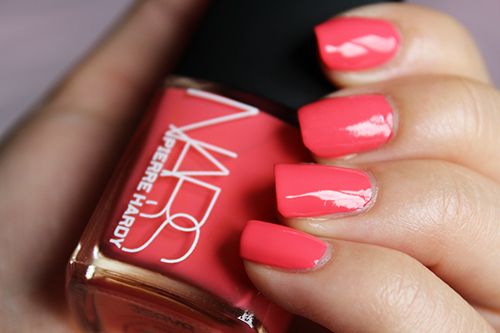 This week I have another polish set from the NARS x Pierre Hardy collaboration to share with you, and I think this is my favourite of them all! In the Vertebra set, there is a coral and mauve polish (to appear next week!) - but I am head over heels in love with Vertebra Left, the coral polish. This creme polish is leans quite pink, and can appear almost neon under some lighting. It totally screams summer, and I see myself coming back to it again and again. The formula itself was smooth and very easy to work with, drying to an opaque, glossy finish in just two coats. Wear time with the polish was also wonderful, up to 6 days chip free with minimal tip wear. Unreal.
Anyone else tried out this polish set? Let me know in the comments below!