Merry Christmas Everyone!
December 25, 2010
Hope you're all enjoying the holiday season and spending it with family :)

As per family tradition, we usually open presents on the night of the 24th, right around midnight. I really am blessed to have my family and friends, I could live without presents! But I always do appreciate them, teehee!

I'll just post up some of what I got, thanks to everyone who got me something!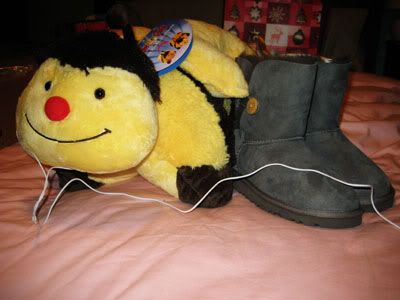 From Vince I got .. a bumblebee pillow pet, new headset & Bailey Button UGGs! Yay, I'll be keeping nice & warm for the rest of our cold winter!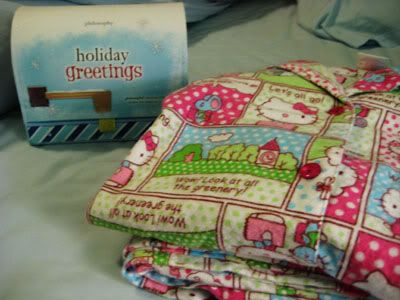 From my baby sister I got .. a Philosophy Holiday Greetings gift set & Hello Kitty pj's! Looove the pjs, they're so soft!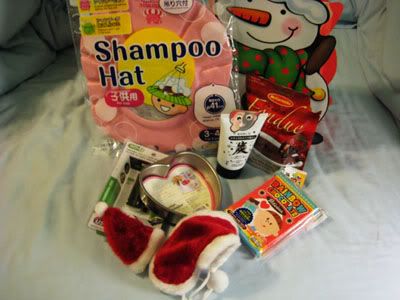 From Lucy I got .. fondue chocolate, a heart shaped baking tin, cute note papers, a face mask pack, a card reader, shampoo hat & a costume for my hamster, LOL Thanks bb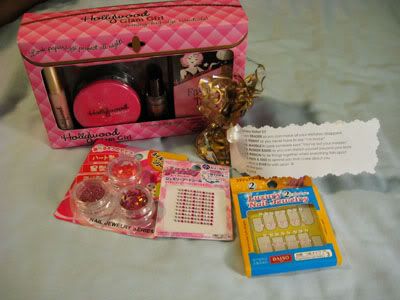 Crystal got me lots of goodies for me to use when doing my nails! I'm excited to try them out :)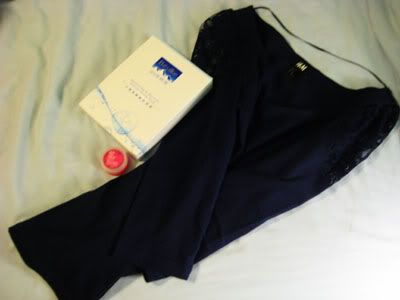 Belinda gifted me with a beautiful shirt, sheet masks, lip balm & hand sanitizer + a cute little coca cola ornament (not pictured cause I used them already HAHA). Thanks b!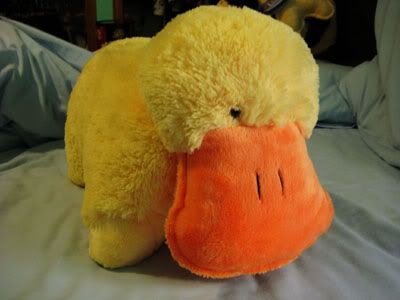 Lisa got me another pillow pet!!! Ahh the duck is so cute & fat. Love it! :)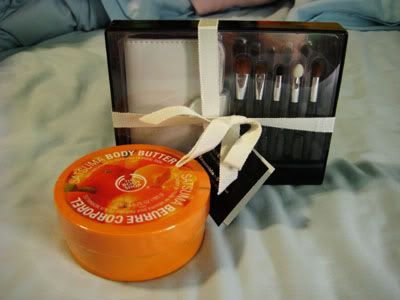 Lorraine picked up a brush set & body butter for me. Mmmm, funny thing is that I picked up the exact same body butter as part of her gift too, hehee
From me to you, Merry Christmas! Stay safe & have fun!