Five Reasons to Love Christmas in November
November 13, 2016
When people ask me about Christmas in November, it's an experience that is truly difficult to describe. Magical, festive, and indulgent are some adjectives that come to mind to describe this caliber of an event, but I don't think I ever really do it justice. To be able to feel the holiday spirit and all it encompasses an entire month before Christmas is what Christmas in November is all about. I could spend an eternity trying to explain what Christmas in November is like, but I'll spare you. Instead, I'll give you five reasons (not that you need that many!) to make the trip to the Fairmont Jasper Park Lodge next November to experience it for yourself first hand.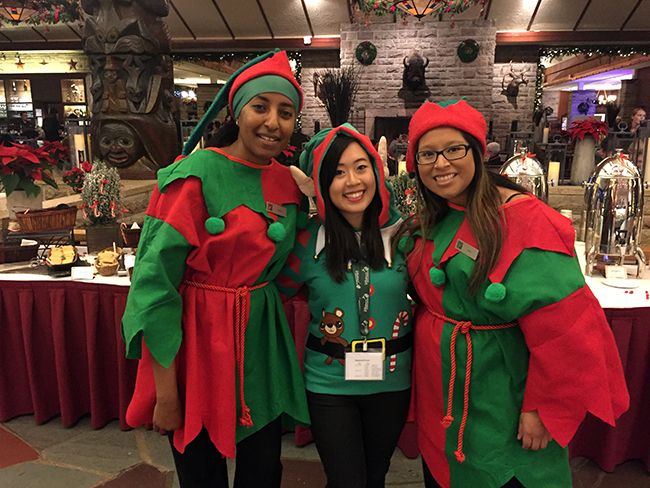 From the moment you step foot onto the Fairmont property, you are overcome with Christmas spirit and can't help but spread the holiday cheer. Sleigh bells ring as you're welcomed to the
Jasper Park Lodge,
and elves in the lobby are eager to spoil you with Christmas cookies, treats, and mulled wine. A life-sized gingerbread house brings joy and fills the air with the familiar scents of holiday baking. The lodge is a truly magical place decorated to reflect the joy of the season, and every moment you're reminded of the wonderful holiday season.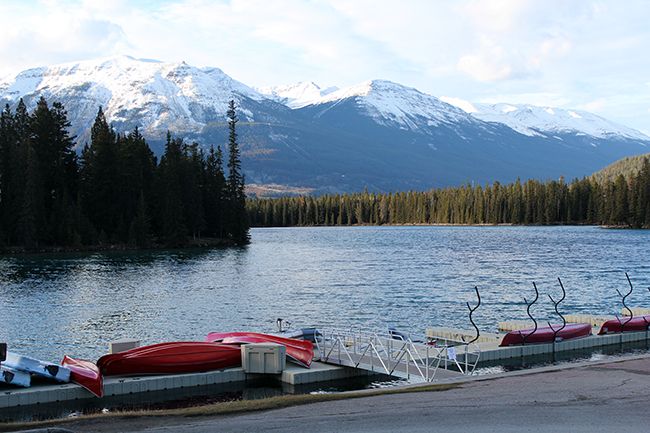 The Location
The Jasper Park Lodge has been home to Christmas in November for 28 years. Located next to the beautiful Lake Beauvert and the snow-capped Rocky Mountains, attending Christmas in November is a chance to get away from the hustle and bustle of the city. While you may feel compelled to go to as many sessions as possible, it's also important to take the time to relax and enjoy yourself. Go for a swim in the heated outdoor pool, or spend some quiet time in the Eucalyptus Steam Room.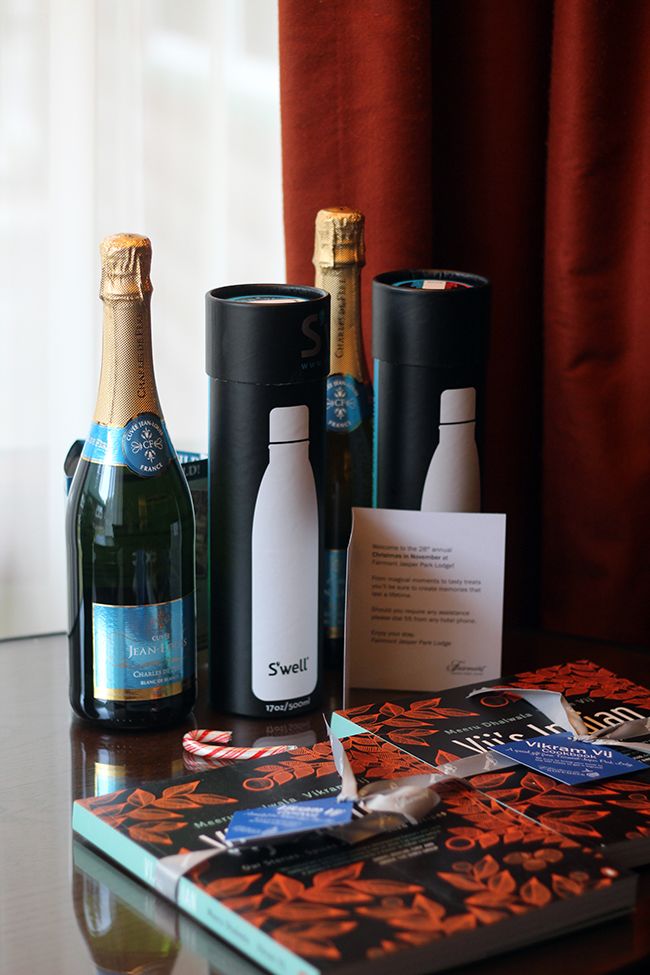 From the moment you arrive to the moment you leave, the hospitality at the Fairmont Jasper Park Lodge is unparalleled. Staff are friendly, knowledgeable, and go above and beyond to ensure you have a wonderful stay during Christmas in November. From shuttle service around the property to meal service and turn down service at the end of the evening, you are well taken care of.
You will see the same faces often, so it's hard not to make friendly conversation with some of the staff - many of them have amazing stories to share! And I love finding the surprises the staff leave for us in our cabin.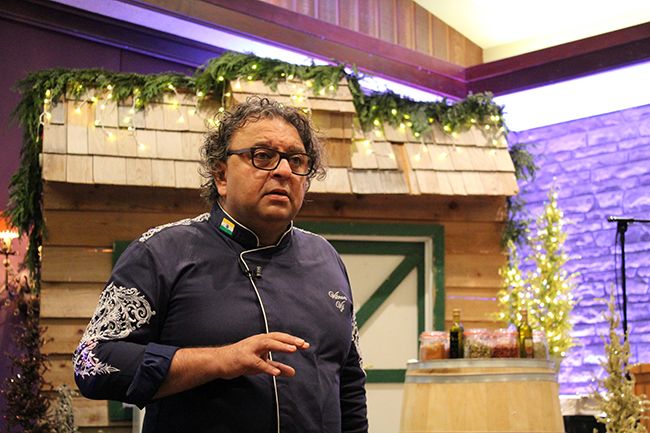 The Sessions with Celebrity Chefs
Food Network
chefs. Need I say more? One of the best things about Christmas in November is the exciting presenters they bring each year. A lot of celebrity chefs have attended in the past and it's a pretty surreal experience to sit in their sessions and hear them speak about their passion for food and cooking. This year's Christmas in November featured the well-loved
Chef Vikram Vij
, and his session was an absolute blast. Christmas in November gives you the chance to meet and mingle with the chefs and get to know them on a personal level - they are so open to interacting with attendees!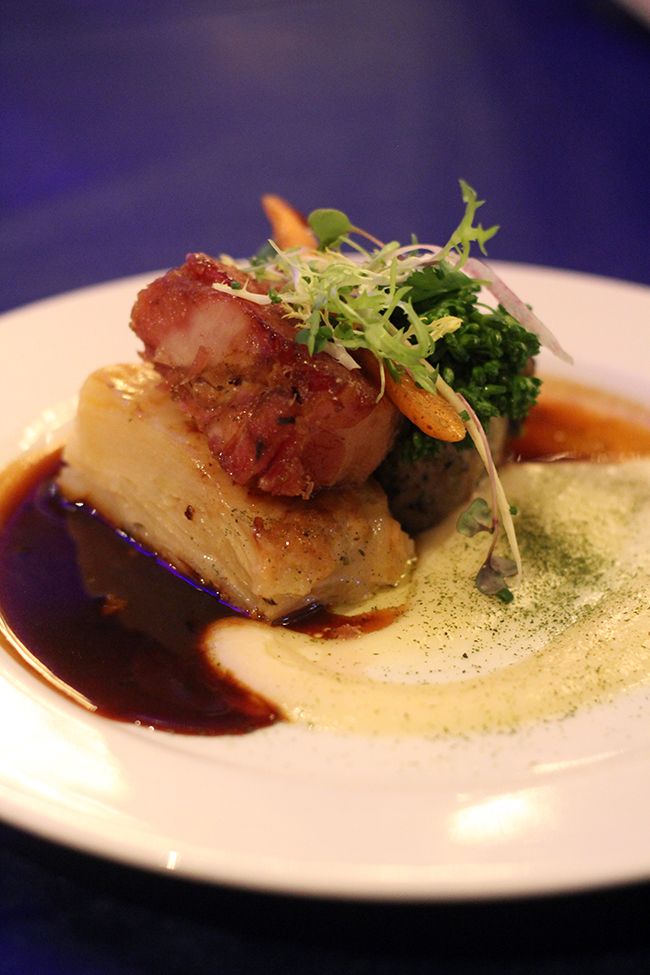 The Food & Drink
I would be lying if I said the food wasn't my top reason for attending Christmas in November. Christmas in November is a time to indulge, and calories don't count! Your stay is kicked off with the Silly Christmas Sweater Reception, which features a buffet like no other. Each subsequent day starts with a breakfast buffet, followed by a three-course lunch and four-course dinner. On top of it all, you'll be cooking and eating along with your favourite presenters at your sessions throughout the day. Complimentary wines and seasonal cocktails are served in the evenings as well. With so much food and drink around it's hard not to overdo it, but hey, you're on a vacation that celebrates all things food and drink!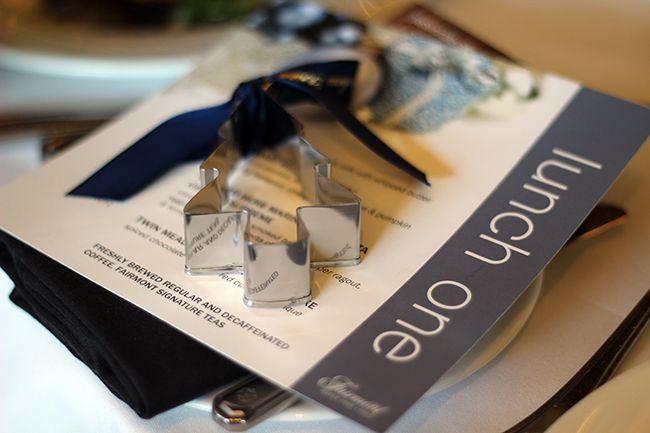 I really can't say enough good things about Christmas in November. It's a fun, all-inclusive getaway buzzing with Christmas energy to get you geared up for the holiday season. You really can't help but spread Christmas joy when you're surrounded by the festive food and decor!
Gordon and I have been fortunate enough to attend as
Gastropost ambassadors
for the last two years and Christmas in November is an event we look forward to and talk about often. It's an event that everyone should experience at least once in their lifetime, so we hope to see you there next year!
For full recipes and recaps from this year's installment of Christmas in November, visit the
Gastropost website here
!
*Disclosure: I was asked to represent Gastropost Edmonton at Christmas in November. Views expressed in this post are solely mine. This post is 100% my opinion, and as always, my priority is to you, the reader, to present an unbiased, thorough review.