Chefs Plate: Restaurant Quality Dishes at Home
November 05, 2016
Do you ever have those days when you come home from work and you're just too tired to even think about prepping dinner? Yeah, I have those too. I'm thankful for the evenings that my boyfriend cooks dinner for us and has it ready when I come home, but there's also those days where we both aren't home until late and we just don't have the energy.


While it would be amazing to have a personal chef cook for us on those days, that just isn't attainable. But there's an alternative that's almost as good. Say hello to
Chefs Plate
, a Toronto-based company that recently made it's way to Alberta.

The concept behind Chefs Plate is simple and is done in three steps:
You choose the food you want to eat and specify the number of people you need to feed
Chefs Plate packages up the ingredients in the exact amounts you need and sends it right to your door in a refrigerated box
Each box comes with the recipes you need, so you can cook and eat in record time
Each week there are a handful of recipes that cater to a variety of diets with land, sea, and veggie options. The dishes are globally-inspired, balanced, nutritious, and feature locally sourced farm fresh ingredients.
Chefs Plate operates as a weekly subscription service that can accommodate meals for two or families of four. Delivery is available Monday thru Friday and you can manage your deliveries easily through their website. What's even better is that you don't need to be home for delivery - ingredients are sent using insulated, refrigerated boxes, and all packaging is 100% recyclable. Pricing is dependent on the number of recipes you require each week.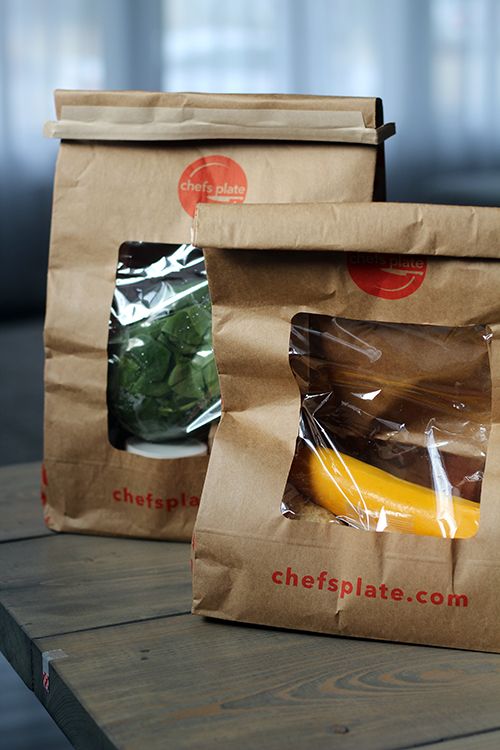 Chefs Plate set me up with a trial of two meals from their 2-person plan, so I went with the Shrimp Linguine and Korean Steak Stir Fry. The ingredients arrived at my door while I was at work, but the insulated, refrigerated box kept everything cool as it waited for me at my front door. The contents of the box were separated by recipe, and each included a card with step by step instructions illustrated with photos.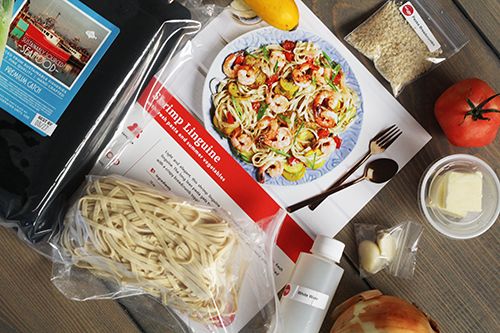 Cooking the meals couldn't be easier. With some washing and chopping, we spent about 30 minutes per recipe and enjoyed the results. The ingredients were very fresh and we appreciated that the proteins were locally sourced and Oceanwise certified! The only thing I wasn't a huge fan of was the amount of packaging, but all of it was recyclable which made me feel a little less guilty.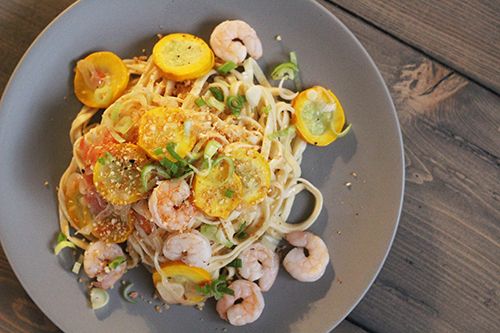 Two meals from the 2-person plan comes out to the price of $50 per week, which is a bit on the pricy side, but you're paying for pre-portioned quality ingredients that are locally sourced and delivered right to your doorstep. We found that each recipe gave us more than enough for two people (roughly 3 portions), so being able to pull an extra portion out of your ingredients can also be considered when it comes to the price.
I appreciated that each recipe listed the amount of ingredients so we could recreate the dish in the future. Another great feature was the nutritional information thlisted with each dish, which is great for those who are health conscious. While we won't be ordering from Chefs Plate on a weekly basis, I'll be keeping them in mind because I think this would be awesome for having a date night at home!
Are you curious and want to give Chefs Plate a try?
Chefs Plate has offered to give one of my readers a free trial of Chefs Plate with two meals from their 2-person plan
- details listed below! If you can't wait and want to try them out right away, use my referral tag
#LITTLEMISSANDREA
for 3 free plate credits with your first order. Have fun and enjoy!
------------------------------------------------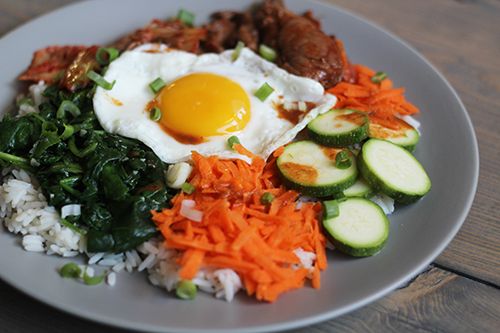 THE GIVEAWAY



Two Meals from Chefs Plate for Two People
($50 Value)

To Enter: Visit the Chefs Plate website and tell me which dish you would like to cook!
Note: leaving a comment is mandatory to enter this giveaway - additional entries will improve your chances of winning, but will not count unless you leave a comment



ADDITIONAL ENTRIES



Follow me via Twitter (@littlmissandrea) (+1)
Tweet about the giveaway: "Home cooked meals can be made easy with @ChefsPlateCA - Enter to win two gourmet meals from @littlmissandrea!" and link back to this post (+2)
Follow me via Instagram (@littlmissandrea) (+1)
Visit my Facebook page, and share the giveaway post by liking the post and tagging a friend in the comments! (+3)
a Rafflecopter giveaway
This giveaway is open to anyone 18+ years of age in Western Canada. You have until November 20th to enter and the winner will be selected by random and be contacted via email. Good luck!