Winter Skin Ready with Rodan + Fields
December 02, 2015
As soon as the cold weather comes around I hunt for skincare products that will keep my skin happy in the winter. I tend to struggle with dry skin not only due to the weather, but also due to the dry air in the environment that I work in (hospitals are sooo dry).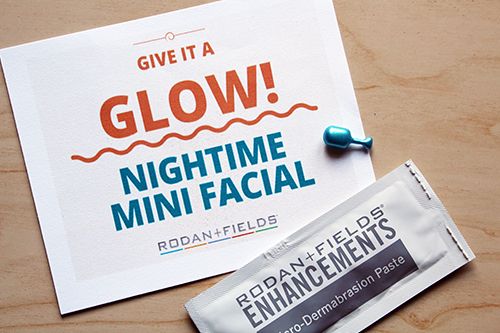 I was recently introduced to the product line by Rodan + Fields, a California-based skin-care line developed by dermatologists Dr. Katie Rodan and Dr. Kathy Fields. These two doctors also created the well-known line of Proactiv skincare products. Rodan + Fields products aim to target specific skincare problems: reduction of lines, restoration of firmness, targeting dullness and discolouration, acne, and post-acne scarring.
Rodan + Fields skincare products had their start in high-end department stores, but the founders ultimately pulled their product and went into direct selling through independent consultants. This American skincare brand has started to make their way into the Canadian market, and I was given the opportunity to give the
Microdermabrasion Paste
and
Night Renewing Serum
a try.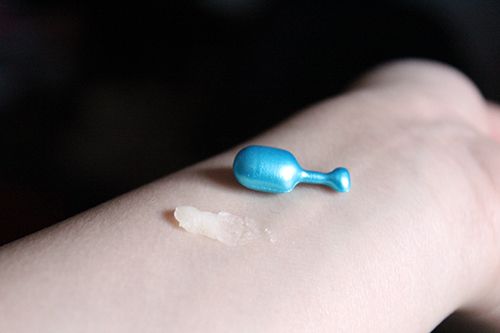 During the winter months my skin relies on a combination of exfoliants, serums, and creams to stay soft and hydrated. The Rodan + Fields Microdermabrasion Paste is formulated with a mix of salt and sugar crystals, vitamin C, and vitamin E. The consistency is similar to most scrubs, but the formula has an oily base which allows it to glide smoothly on the skin. The company recommends using the scrub on dry skin, but I felt that was too intense and added a small amount of water. After massaging for one minute, my skin was incredibly smooth and hydrated! You don't need to use a lot of paste to get nice results, and I would probably stick to using this product once a week (compared to their recommendation of 1-3 times per week).
The serum comes packaged in individual capsules, and is formulated with a blend of peptides and retinol to visibly improve skin texture, firmness and reduce the appearance of wrinkles. The serum is quite different from those I've used in the past, as it is less of a liquid and is very lightweight. This is likely due to the presence of silicone the formula. As I had only one sample I cannot speak to the long-term promises of the serum, but I did feel that my skin was very smooth the morning after!
While Rodan + Fields products are on the pricier side, the combination of the Microdermabrasion Paste and Night Renewal serum can act as as a budget friendly mini facial at home. If you're interested in the products, get in touch with Edmonton-based consultant
Bianca
!
*Disclosure: This product was sent for consideration of a review. Views expressed in this post are solely mine. This post is 100% my opinion, and as always, my priority is to you, the reader, to present an unbiased, thorough review.