Lunch at the Lodge
July 03, 2015
Back in my elementary school days the annual field trip to Snow Valley was always the field trip I looked forward to most. Spending a day on the slopes and having slushies and french fries at lunch was the dream. These days, even though I drive by the hill on my daily commute, it's pretty rare to find me at Snow Valley in the winter time.

The Lodge at Snow Valley - 13204 45 Avenue - Edmonton AB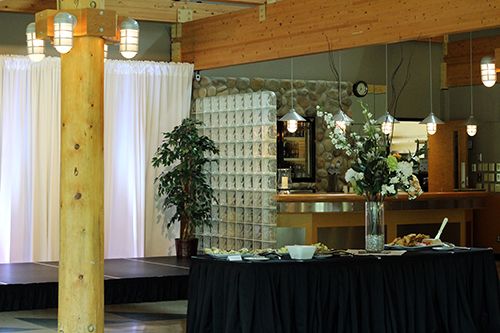 Beyond the winter season, I had no idea that The Lodge was open throughout the spring and summer. Snow Valley is located in the Rainbow Valley surrounded by the lush foliage and pine trees of the Whitemud Ravine. It is a beautiful place to host functions and spend time in the summer - something that had never crossed my mind in the past.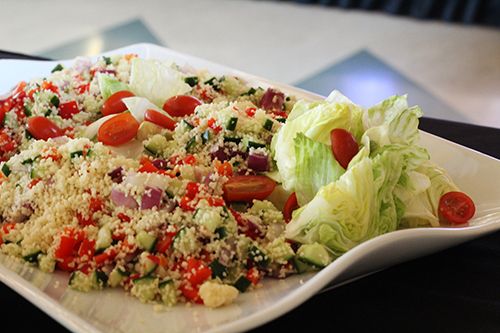 Couscous Salad
The culinary services at The Lodge recently welcomed Chef Leo, a Red Seal chef formerly of Sorrentino's, to lead the culinary team. I had the opportunity to attend a lunch at the lodge to try their food and experience their catering capabilities first-hand.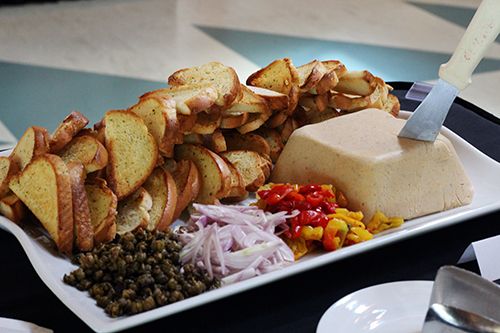 Chicken Rillette
Walking up to the second floor, the space before my eyes was entirely different from that of my childhood memories. With the area cleared and tables set the space was transformed into a room with rustic charm that could easily host banquets and corporate functions.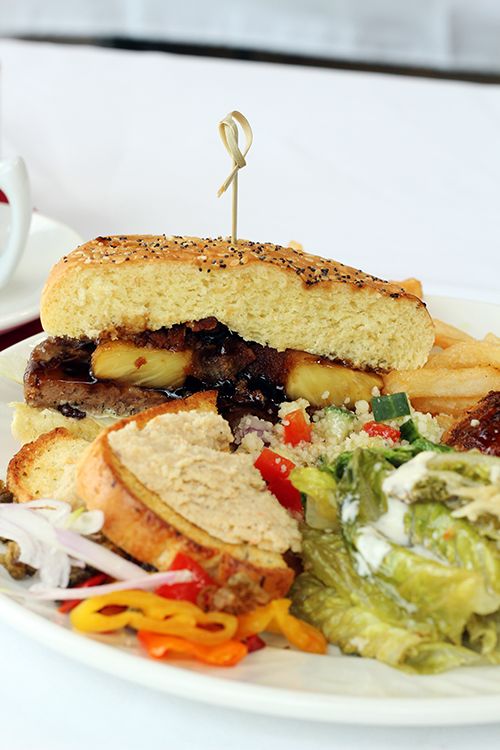 Lunch that day was served buffet style, featuring a salad bar, hot food station, and of course dessert. Roasted romaine salad, a couscous salad, and a platter of chicken rillette with a variety of toppings were available in the cold salad section. It was nice variety to start off the meal and there was something for everyone. From the hot service station, I was quite impressed with the teriyaki burger dressed with a slice of sweet pineapple, and the salmon cake with a honey reduction was delicious.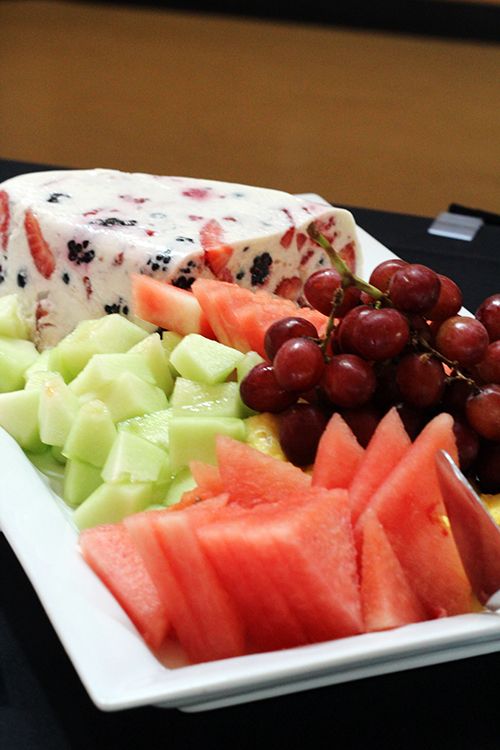 From plated dinners to full buffet service, The Lodge at Snow Valley is capable of hosting up to 200 people in a single event. The Lodge is available for booking throughout the spring and summer season, and their menu doesn't disappoint. With it's unique location and full catering abilities, The Lodge is a great space to host anything from meetings, to weddings, to big corporate events, so definitely consider them the next time you're looking for a location to host an event!
*Disclosure: The Lodge at Snow Valley invited me to attend a media tasting. Views expressed in this post are solely mine. I was not expected to feature this lunch on my blog, nor obligated to do so. This post is 100% my opinion, and as always, my priority is to you, the reader, to present an unbiased, thorough review.