Wishlist Wednesday: Leather Loving with Andrew Marc
July 23, 2014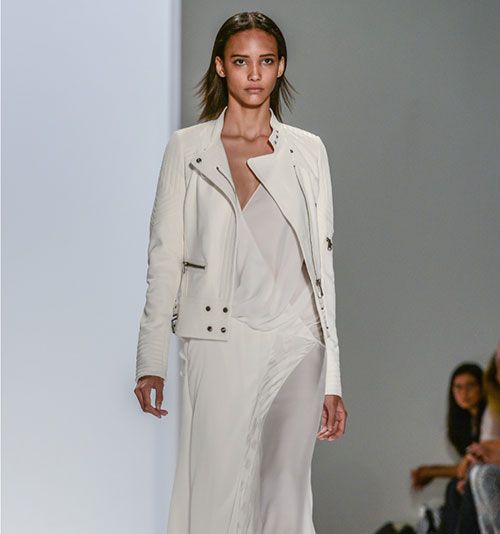 It is no secret that I love jackets. Of all the jackets and cardigans that I have in my closet, I love my leather jackets the most. If I won the lottery, one of the first things I'd buy is a brand new leather jacket. I love the way they add some edge to an outfit and their ability to transition from night to day. They last forever, keep you warm, and are available in a wide variety of colours. Why wouldn't you want one?
Just recently I was introduced to the leather jackets by
Andrew Marc
, a designer based out of New York. Andrew Marc is well known for their leatherware, with jackets prized for attention to detail and asymmetrical zippers on leathers in bold colours. Browsing through the website, I fell in love with two of the jackets from the
women's spring collection
. The placement of the zippers and stitching really make these two jackets stand out for me. Best of all, they're even on sale right now! It's taking a lot of willpower not to buy them both, but they'll be sitting on my wishlist for the time being. But maybe you'll buy one?
Do any of you own any jackets by Andrew Marc? Let me know!



Disclosure: this is a sponsored post. All images thanks to Andrew Marc