Makeup Monday: Make Up Forever HD High Definition Foundation
September 02, 2013
Happy Monday!! I'm finally back from holidays and it's the end of a long weekend - 1 more day until school starts up again which is a little upsetting, but I can't wait to finish up my last year of school.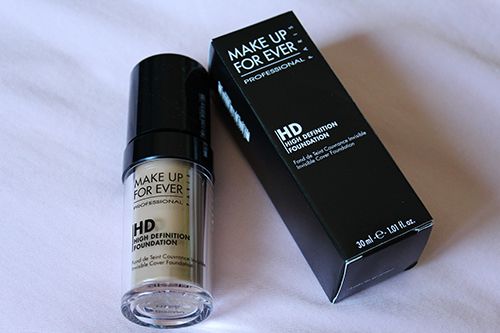 Up this week I've got a product to share with you - one that I've been testing out for a while. When the Make Up Forever HD High Definition Foundation first came out, I remember seeing advertisements for it everywhere. It caused a pretty big stir in the beauty blogging world, so I ordered it right away, but never decided to use it until now.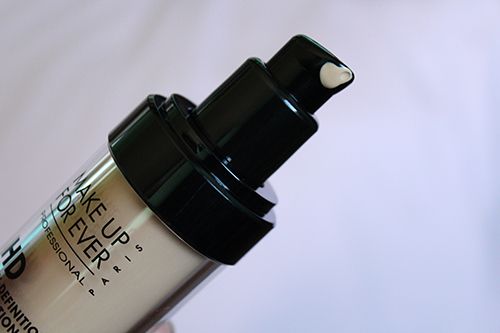 This particular foundation is exclusively carried by Sephora, and described as "an oil-free medium-to-full-coverage liquid foundation that covers skin imperfections flawlessly while remaining invisible on-screen and in real life. This foundation creates a soft-focus effect, which is designed to meet the coverage concerns of those in the spotlight. It leaves your complexion with such a flawless finish, it can withstand bright or harsh lighting." It was produced when flawless, photo-ready skin was all the rage - and its description has a lot to live up to.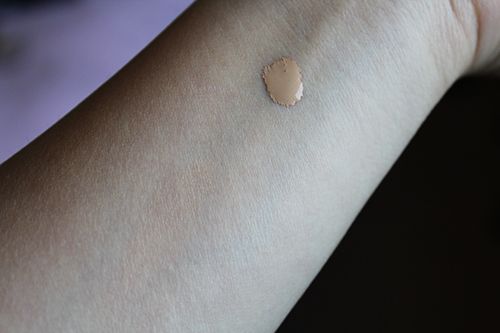 For my NC35 skin, I picked up Sand (shade 125), which unfortunately was too light for my summer skin. In the winter (my arm shade), it's likely to be a better match. Shade aside, you can see above that the product comes housed in sturdy packaging, with a pump to dispense the foundation. The foundation is quite runny, making it easy to spread, but I find that this can also be a downfall. I prefer high coverage products, so a thin layer of product on the skin results in medium coverage. It can be built up for higher coverage, but it makes the product feel heavier on the skin. At the end of an 8 hour workday, the product is still on my face, but definitely oxidized and has less coverage. The foundation has pretty good oil control though, as I don't feel greasy at the end of the day.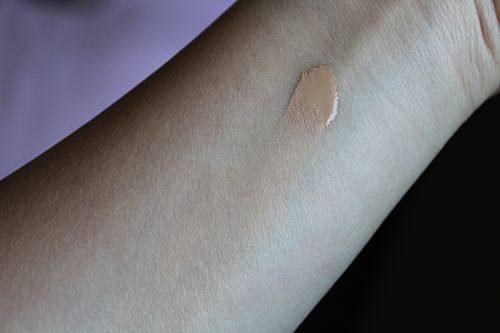 But does this foundation do what it claims to do? Yes. When applied on the skin, it leaves a semi-matte finish, and gives the skin a slight dewy look to it. It is lightweight if all you need is a thin application, and skin looks nearly flawless in photographs. Application with a brush gives the best results, as blending with fingertips doesn't give the most flawless finish. Although Make Up Forever has a high price tag on this particular product ($42 CAD), one bottle is likely to last a good six months, as the pump does contain a fair amount of product. It isn't my holy grail foundation, but it's a solid foundation that I would recommend to anyone looking for medium coverage and a semi-matte finish.
Anyone tried this product out? What did you think? Let me know!