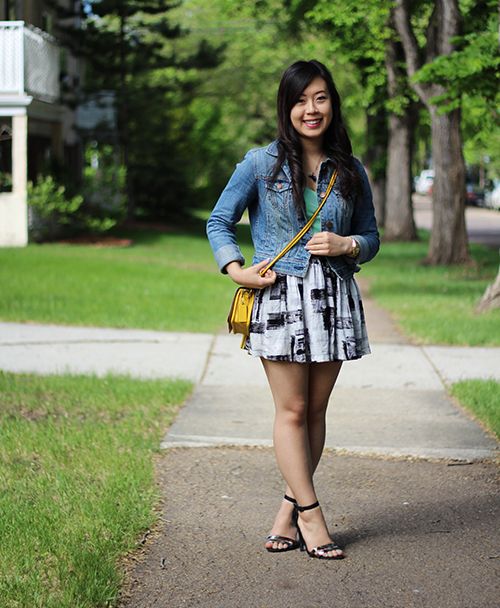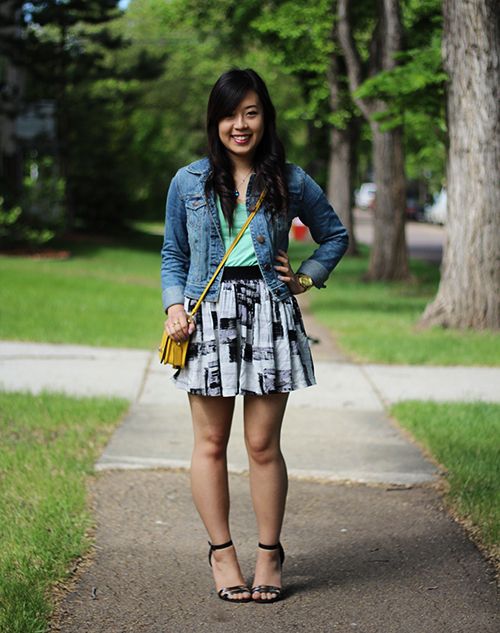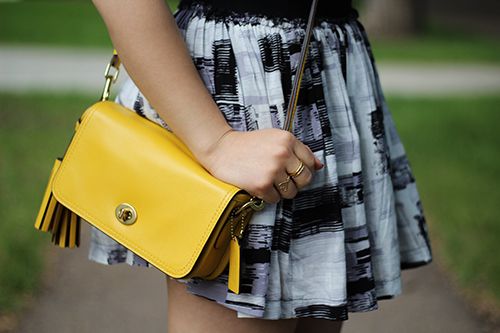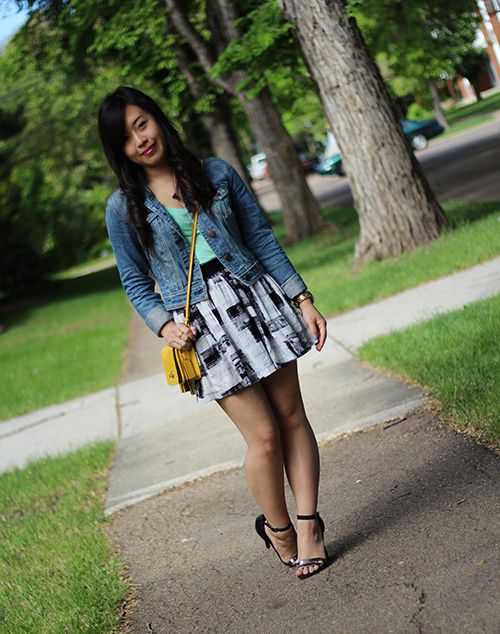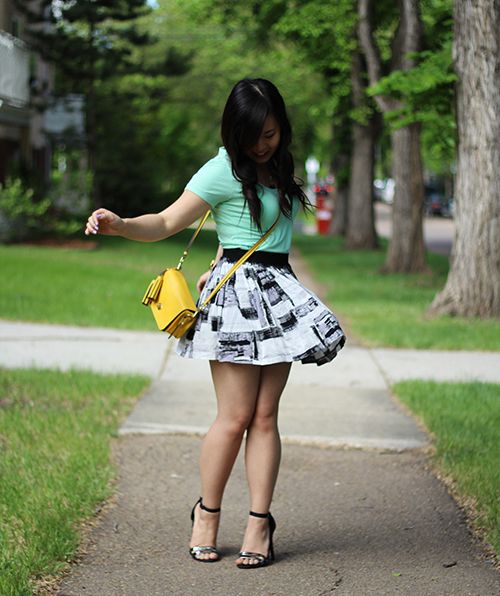 Forever 21 Tee & Skirt | American Eagle jean jacket (on sale!) | Zara heels | Coach Penny
Coach watch & rings | Necklace & Heart ring DIY
As summer is inevitably changing into Fall, it makes me think of things that are leaving with it. One of my favourite things to do is visit the outdoors farmers markets in my city to enjoy the local festivities and see the beautiful seasonal produce. There's even food trucks on site, so what's not to love? Our markets run through the winter indoors, but without the sunshine and warm breeze, it just isn't the same. Easy outfits like this one are my go-to on Saturday morning market trips - simple, carefree, chic.