Skin Food Black Sesame Hot Mask
May 02, 2012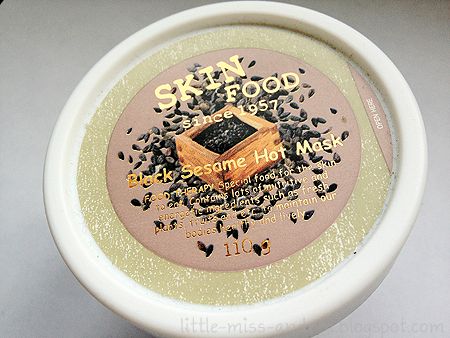 I want to share with you guys one of my favourite face masks of all time! Skin Food is a Korean company that specializes in making tons of skincare products revolved around food items. The black sesame masks is one of my favourites because it does so many things for me: exfoliates dead skin, brightens the complexion, and gets the circulation flowing in my face.
Any of you guys actually like eating black sesame? My mother LOVES having the black sesame dessert soup - it's essentially ground up black sesame suspended in a sweet soup. Black sesame has many health benefits, such as being a great source of calcium & vit. B1, but Asians love eating black sesame because it's a natural way to get your grey hairs back to black. Crazy, huh?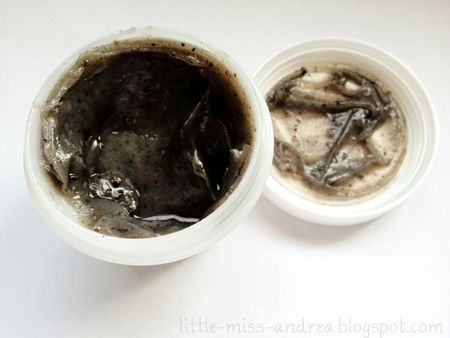 I myself have never been a fan of black sesame, but I'll take a couple sips of the dessert soup from time to time if I must. This black sesame mask essentially reminds me of the dessert soup, except in a highly concentrated form. The packaging is made of a thick, durable plastic, and the mask is kept clean with a secondary removable lid. The packaging keeps the product clean, and prevents it from drying out so you're able to use it for a long time to come.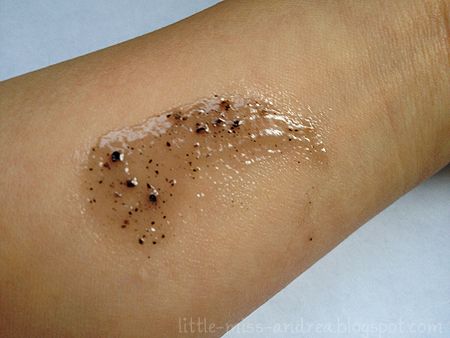 As stated, the mask is a thick, gooey paste composed mostly of black sesame seeds and sugar crystals. What makes it unique, is that it heats up when you apply it! The thickness of the mask requires some effort to apply, but it forces you to work at spreading it out evenly, so as to get the circulation going in your face. While this happens, you start to feel a heating sensation where you apply, but don't worry, you won't burn yourself or anything ;)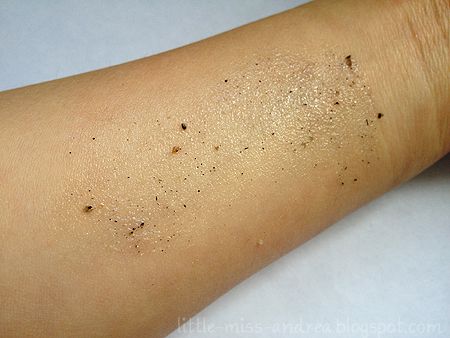 After giving yourself a mini spa experience, allow it to sit for 5-10 minutes before washing it off, and utilizing the sugar and sesame pieces to exfoliate your skin! This mask is such a nice all in one product! But here comes the bad: I can imagine some people being turned off by the smell. Unlike the dessert soup, this does not smell as sweet. It comes to me as a mix of sesame, peanut butter, and dirt.. not always the most appetizing, but the smell quickly dissipates after application.
Although thick and aesthetically unappealing, this mask gives me glowing bright skin after use! Not to mention my skin is baby soft because it acts as an exfoliant as well. This mask gets a thumbs up from me, and I use it about once a week :) The product can be purchased through
SaSa
,
YesStyle
, and eBay (but beware of fakes!).