Purple? Black? Blue?
May 04, 2012
A while ago, I took the plunge and bought my second pair of coloured denim. I thought I was being daring and all, going for a purple pair of skinnies. That is, until I got the chance to take these pictures.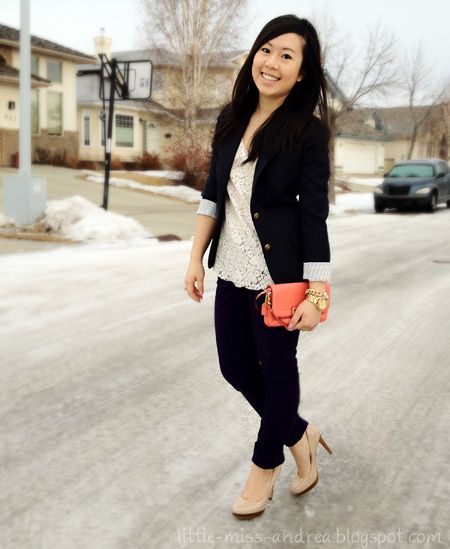 Blazer & Top: Talula (Aritzia) | Jeans: Citizens of Humanity | Heels & Clutch: Coach
Accessories: Coach watch, bfrend bracelet, F21 ring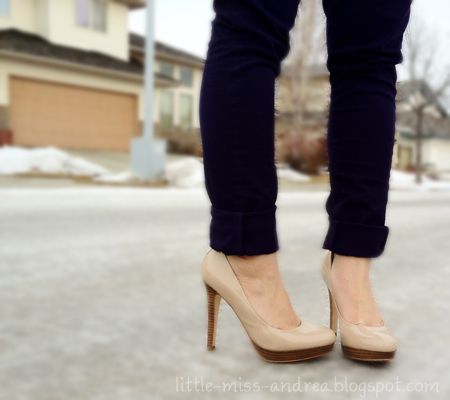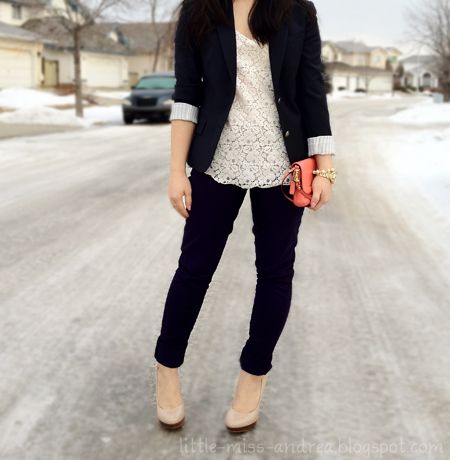 So they look purple under normal lighting, but outside they look like they're deep blue, and in the darkness they probably look like they could be black. Big shopping fail, but hey, they're super comfy.
(These pictures were taken a little while back, hence the snow :))