"Breakfast at Jobin's!"
August 27, 2010
A couple days ago, Jobin invited Vince and I over to her house for some breakfast (but more like brunch cos it was around 11 :]). Once we got there, Claire, Jason, Philippe and Joy were already there, and Joy was helping Jobin cook up a storm! Jobin wouldn't let anyone touch food or help cook, so we sat around and chilled until the food was ready.

Here's the plate I put together for myself! The girls did an amazing job with cooking, and "breakfast" consisted of: pancakes with fresh fruit & whipped cream, hashbrowns, sausage, and omelette. The food was DELICIOUS! My place next time, I promise!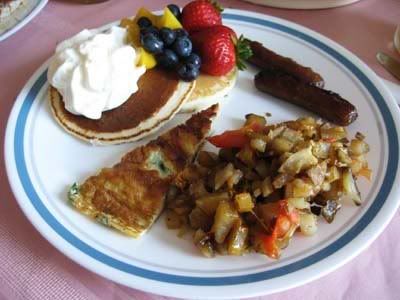 Sooo good
And of course, breakfast is incomplete without our family portrait :)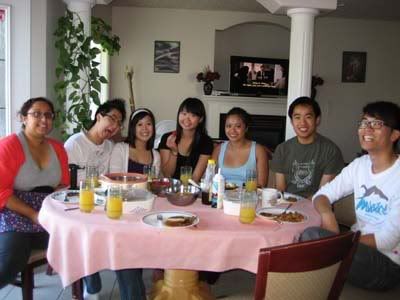 love you guys!