Art Gallery of Alberta x ZINC Tapas Tuesdays
June 26, 2017
Find yourself free on a Tuesday or Wednesday evening this summer? The Art Gallery of Alberta has started offering public admission free of charge on Tuesday and Wednesday evenings from 5-8pm. To sweeten the deal, Zinc Restaurant inside the gallery is offering a fantastic Tapas Tuesday menu to celebrate.

Zinc Restaurant - 2 Sir Winston Churchill Square NW - Edmonton AB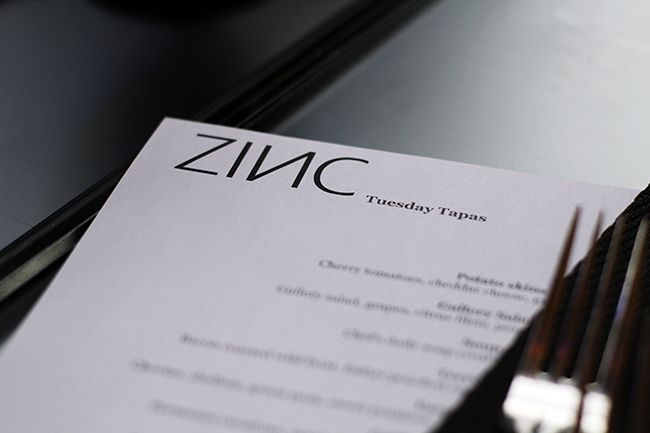 Chef David Omar has put together an array of dishes on the Tapas Tuesday menu which is available only on Tuesday nights - sorry lunch lovers! There's a wide range of dishes available, many of which aren't available on Zinc's regular menu.
As tapas are meant to be small shared plates, grab a couple friends and go for a stroll through the gallery before settling in for your meal! I had the opportunity to taste many of the dishes on the tapas menu, but we made the mistake of dining first, only to realize that the gallery had closed just as we finished our dinner.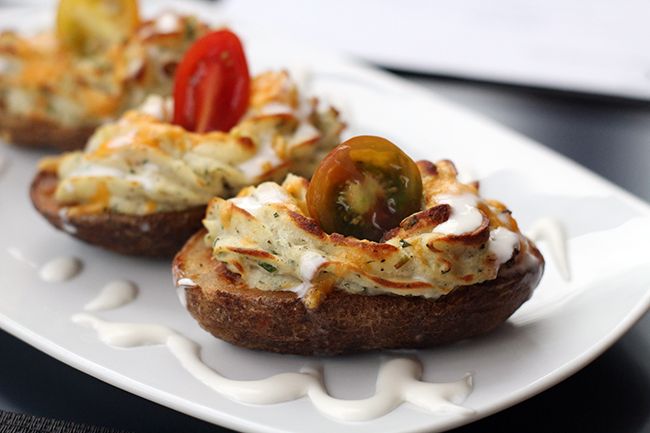 The Tapas Tuesday menu features 14 dishes, and our group ate our way through just about all of them! First up came the Potato Skins ($8) dressed with cherry tomatoes, green onions, cheddar cheese and sour cream.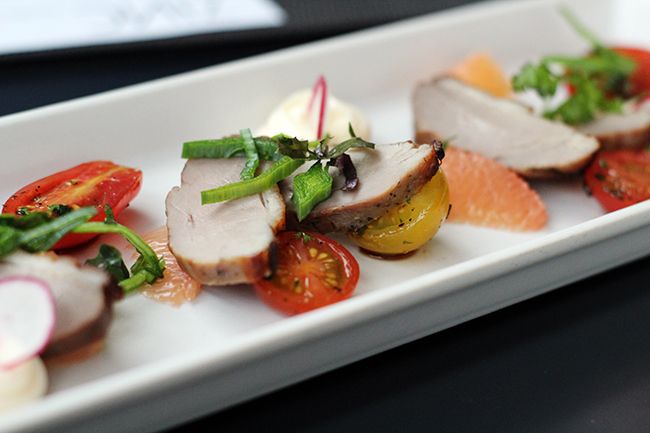 The DLT ($12) piqued our interest, and turns out this acronym stands for duck, lettuce, and tomato. The tea cured duck breast paired well with heirloom tomatoes, microgreens, fresh citrus segments, and a tarragon aioli. The dish was light and fresh, and we all agreed it was one of our favourites that night.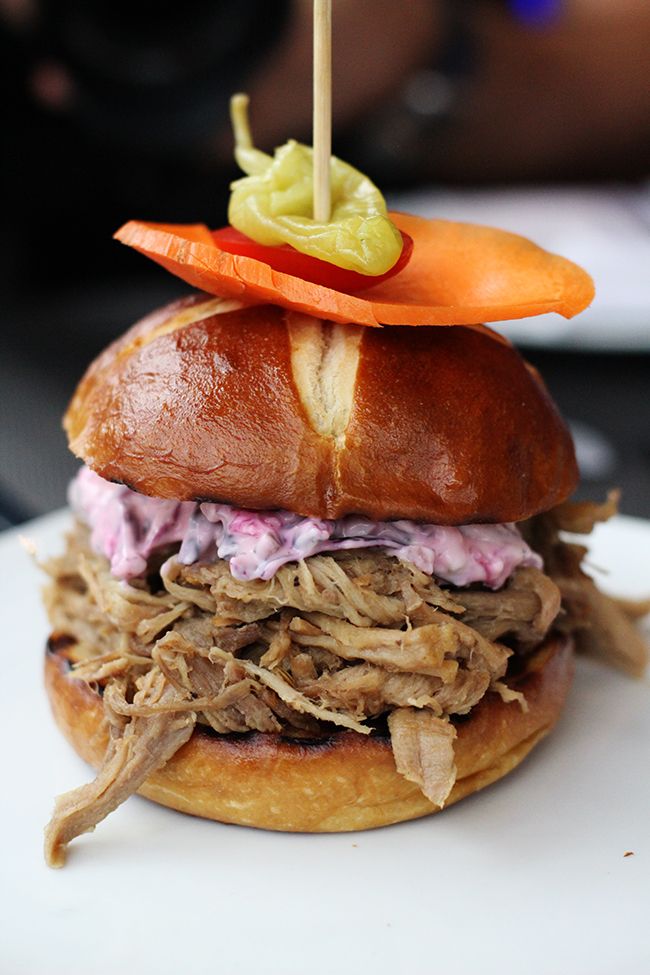 See this burger? It's probably the best deal you'll find anywhere this summer! Priced at just $4, this Pulled Pork Sandwich on a fresh pretzel bun with mayo, coleslaw, red onion, and pickles is enough reason to stop by Zinc on a Tuesday night. You really can't go wrong.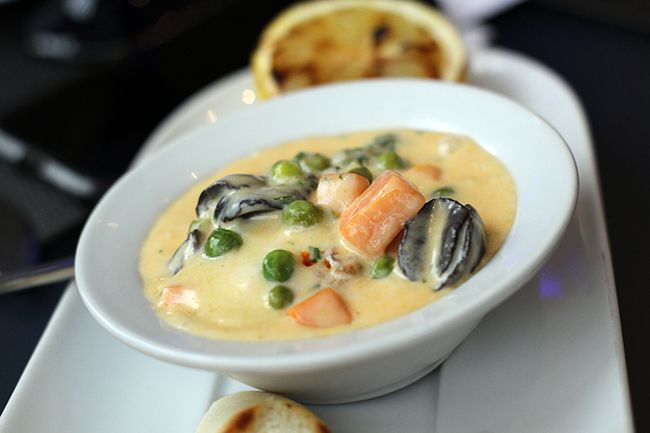 Escargot ($7.50) isn't an item you'll typically find on menus in Edmonton, so it was nice to see something different! The escargot are cooked in a flavourful cream with shallots, chorizo, green peas, sweet potatoes and gorgonzola.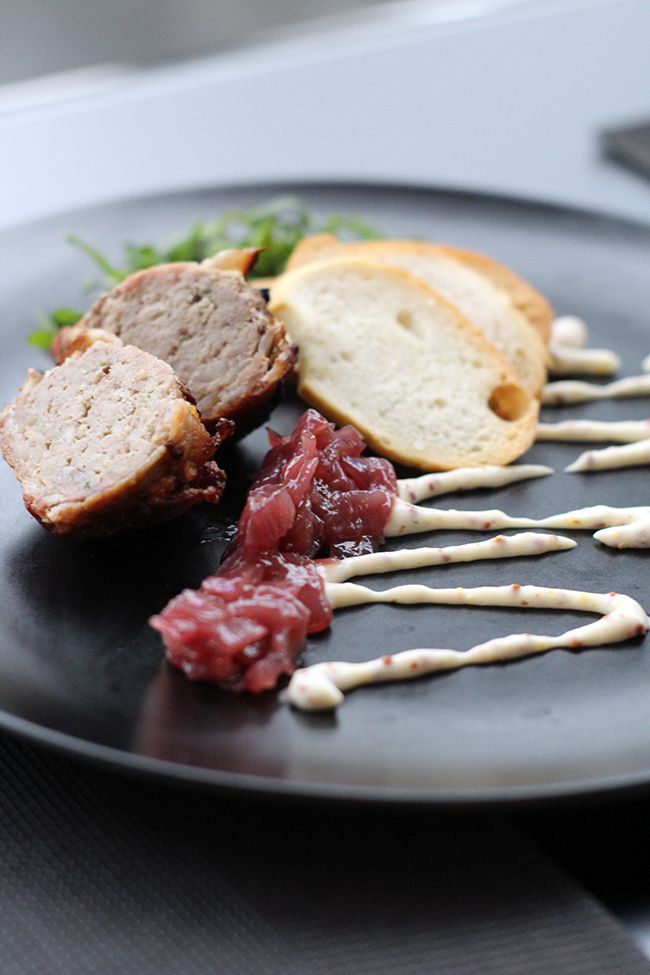 The Wild Boar Terrine ($18) was quite different from what we expected, resembling more of a meatball than a traditional terrine. Plated with onion jam, dijon aioli, and crostini, the terrine was good but we all felt the portion didn't justify the price.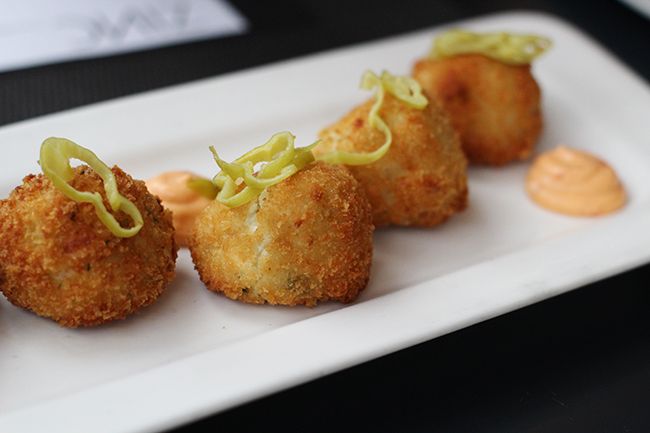 The Croquettes ($10.50) made with cauliflower and feta were a great sharing dish for the table. Finished with garlic chili oil and topped with pepperoncini, the croquettes were crisp and had a nice kick to them.
Chef David Omar hasn't forgotten about the vegetarian crowd, and this Raw & Roasted ($10) vegetable dish is as tasty as it is pretty. Beets, carrots, parsnips and radishes are tossed in a maple poppy seed vinaigrette and finished with hemp seeds and tomato dust.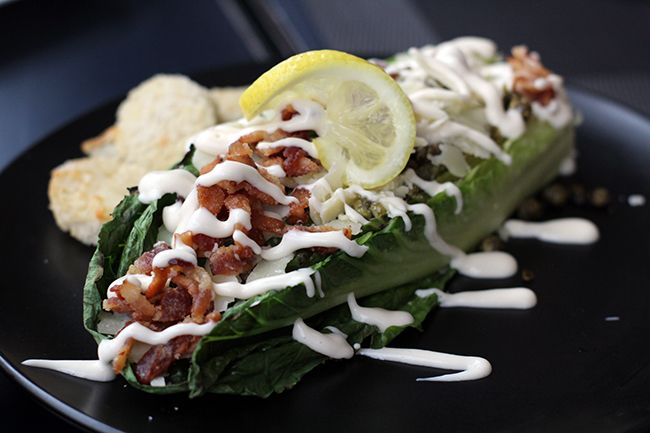 Grilled Romaine ($9.50) is becoming quite popular on menus in the city, but I'm not complaining as I'm a huge fan. The romaine on the Tapas Tuesday menu is dressed with a confit garlic emulsion and finished with parmesan croutons, maple bacon, fried capers, and preserved lemon. While the romaine could have spent a little longer on the grill, I enjoyed the different textural components from the capers and croutons.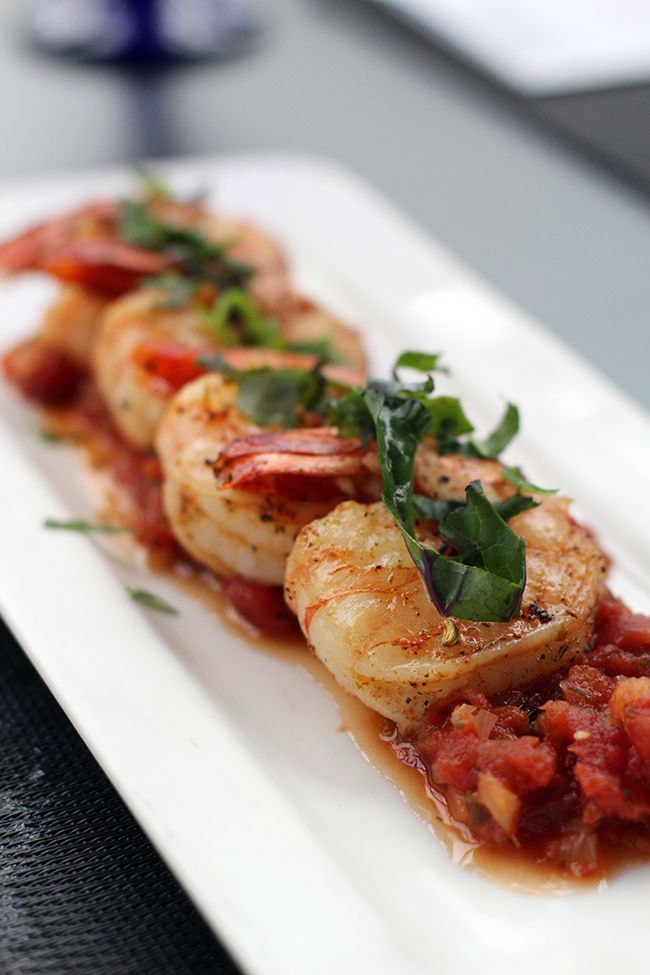 The Sweet & Spicy Prawns ($12.50) cooked in ginger mango chutney were a great sharing size. The prawns were juicy and flavourful with a little kick!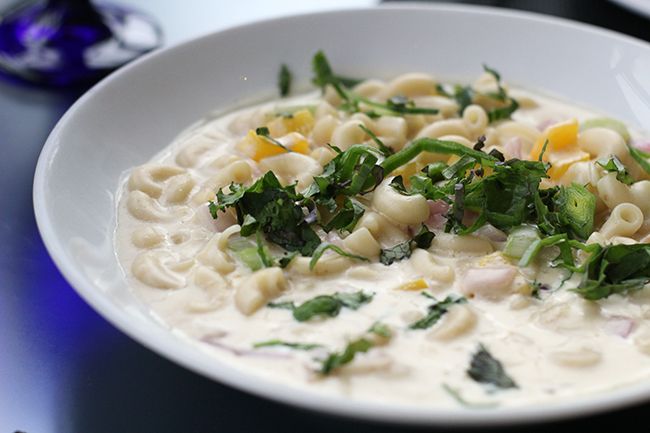 The Tapas Tuesday menu offers a weekly Macaroni and Cheese feature ($16), and the offering for the night was a vegetarian version with peppers, celery, and green peas. Unfortunately this classic comfort food dish was a disappointment for us that evening. The sauce was runny, needed more seasoning, and didn't feel like good value for $16.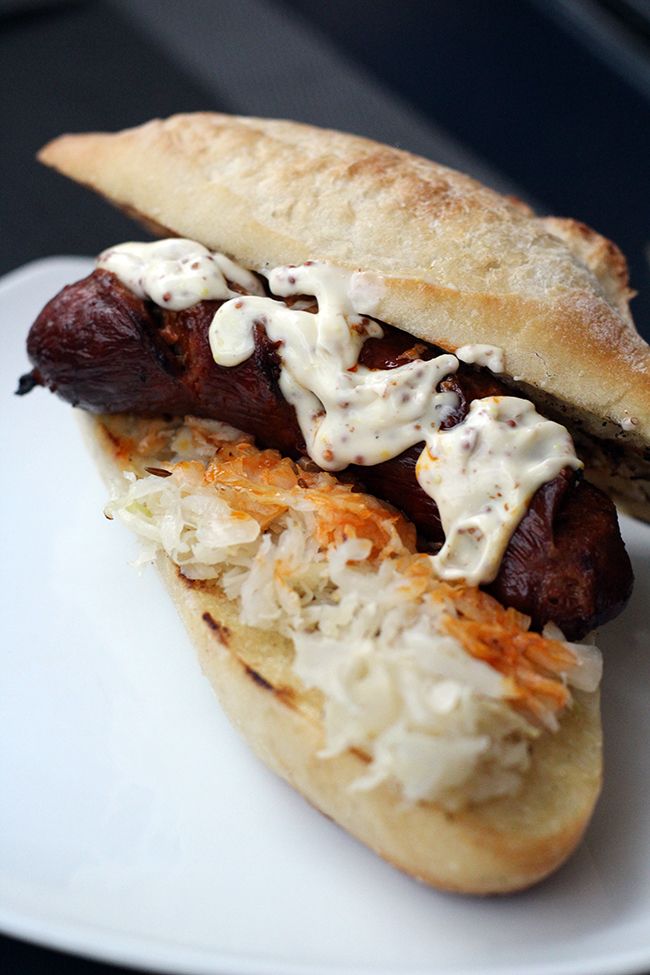 Last but not least we opted for the Sausage ($9), where grilled chorizo was served in a demi-baguette with sauerkraut and dijon mustard. It was a tasty, hearty offering, but difficult to share among the table.
With great dishes at good price points, it's a no-brainer to have a Tuesday date night at Zinc and the Art Gallery of Alberta. Tapas Tuesday will run throughout the summer and potentially into the fall with an updated menu depending on it's success. You would be surprised how many Edmontonians have never stepped foot into the art gallery, and if you fall into this category, there's no better time than now!
*Disclosure: I was invited to a menu tasting for Tapas Tuesday at ZINC. Views expressed in this post are solely mine. This post is 100% my opinion, and as always, my priority is to you, the reader, to present an unbiased, thorough review.