SABOR Seafood Festival: August 14 - September 14
August 24, 2014
Who loves seafood? I never was a huge fan growing up, but now that I'm older I can definitely appreciate shellfish and the many different varieties of fish out there.

Sabor Restaurant - 10220 103 Street NW - Edmonton AB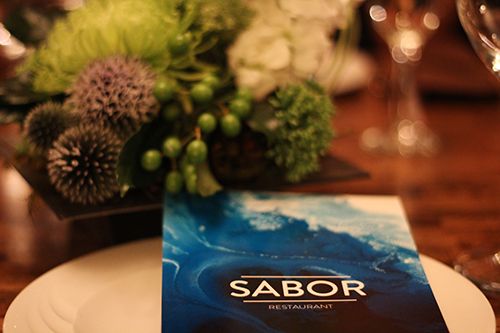 A little while ago I had the chance to attend a preview dinner for the annual seafood festival that is held at Sabor Restaurant. Formerly Sabor Divino, the restaurant has been a prominent player in the Edmonton dining scene since opening six years ago. They've rebranded themselves as Sabor Restaurant and are committed to continue supporting local and using sustainable ingredients.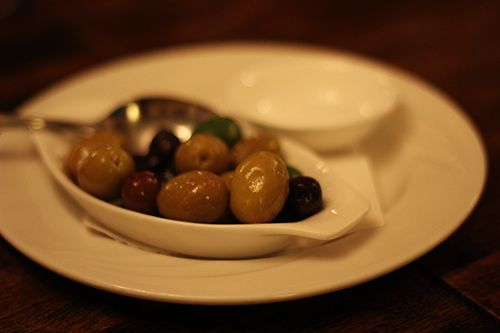 The feast that evening was of epic proportions, with guests filling the entire restaurant. But before we get to the seafood, let's not forget about the little details. Plates of assorted olives sat along the tables for guests to enjoy with tapas. I've honestly been an olive hater for as long as I can remember. But I figured I would take the chance to sample the ones available and I actually found one that I enjoyed. I was able to learn quite a bit about the olives from my table mates and loved the briny flavour and firm texture to the light green ones. Doesn't hurt to take a chance once in a while!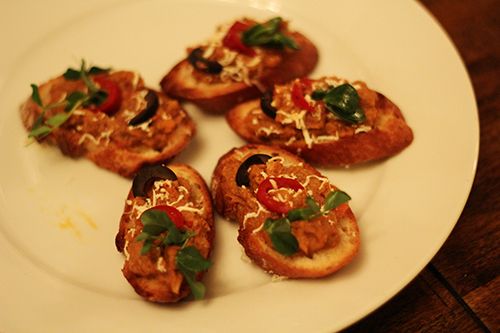 The meal was served family style from beginning to end, starting with tapas. The first dish to come out was with Sardine Pate Crostinis. Sardines don't get a lot of love from restaurants and Sabor highlighted these little fish very well. The pate had a briny flavour akin to that of tuna and was incredibly smooth.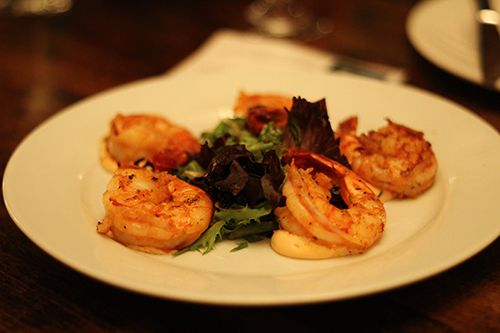 The next dish to come out was the Piri Piri Prawns, which is a signature dish here at Sabor. Prawns are marinated in their mix of Piri Piri spice and cooked to perfection. I love the spices chosen for the shrimp and you get a great kick of heat from the dallop of sauce underneath. I could honestly just sit and eat these and be happy!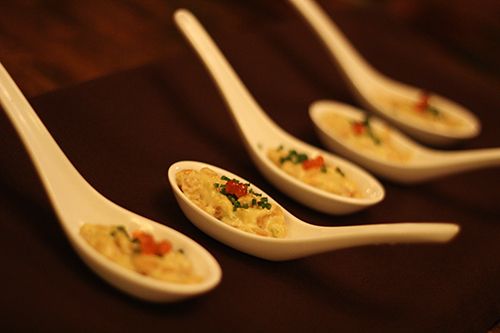 Our next appetizer was a one bite Wild Arctic Char Tartar with avocado and pimento aioli. The fish itself was fresh and creamy with the aioli, but didn't have much flavour. It allowed the true flavour of the fish to come out and a bit of briny flavour came from the roe garnish.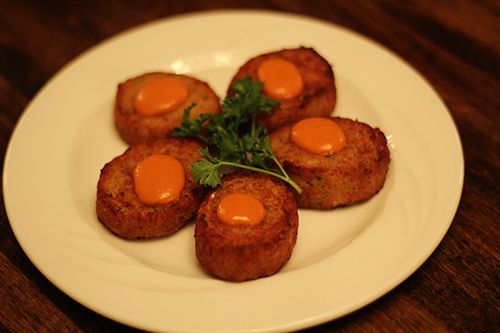 Bacalhau (Salt Cod) cakes came out next and they resembled little eggs to me. I usually find that salt cod can be quite dense and stiff, but Sabor managed to make the fish cakes quite light. I loved biting into the crisp exterior to find the flaky fish on the inside.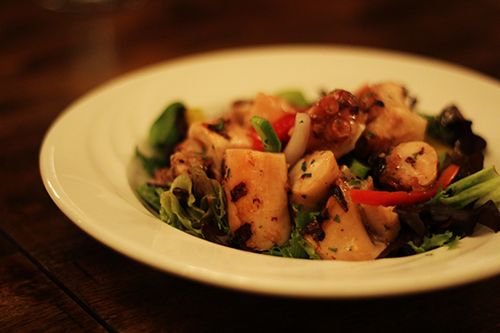 The next plate featured was an Octopus Salad. A generous serving of grilled octopus was served on a bed of greens with peppers and red onion. The octopus itself was treated well and cooked to a tender, non-rubbery consistency, but it still had a fair amount of chew to it. I felt that the dish itself to be a bit bland and would have loved if the octopus seasoned with a heavier hand.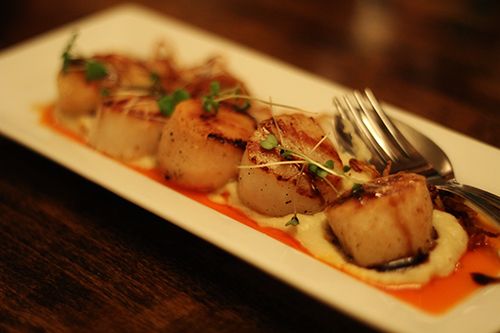 Scallops are one of my favourite seafoods so you can imagine how excited I was for this plate of Bay Scallops with Cauliflower Puree. Each scallop had been perfectly seared and you could really taste how fresh each one was. The cauliflower puree was smooth and flavourful, similar to mashed potatoes.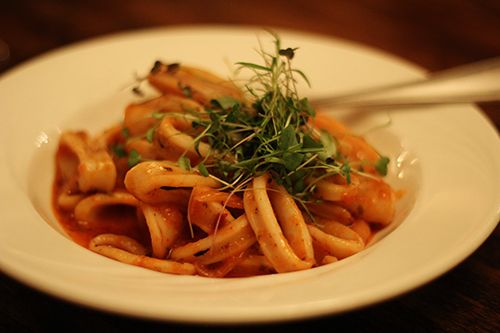 It would seem that these tapas plates were never ending but our last one for the evening was Grilled Calamari with lemon and spicy tomato. Warm and slightly smoky, this was one of my favourite dishes of the evening. I loved the slight kick of heat and the balanced acidic flavours of the calamari.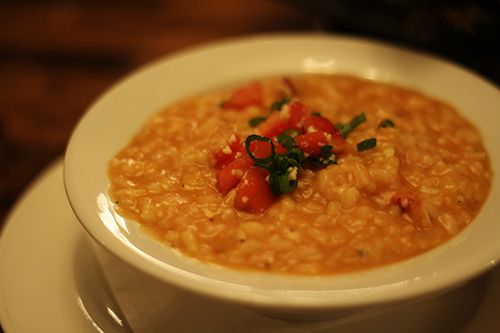 To kick off the main courses everyone had their own serving of Sabor's Signature Lobster Risotto. I have had this creamy risotto many times before and always love how rich the lobster makes this dish. Beneath the surface lay chunks of lobster and they're seriously the best surprise!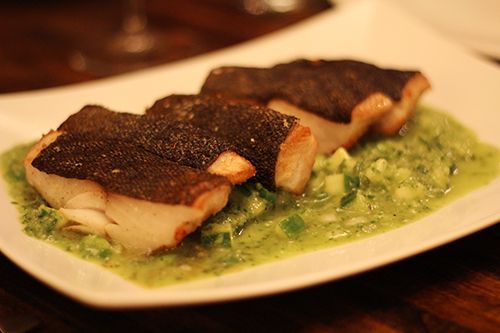 Pan Roasted Sablefish with cucumber green onion salsa was probably the one dish that got everyone talking that evening. Sablefish itself has quite a high oil content which makes it a fish that tastes buttery and flakes readily when cooked. The fish was cooked to perfection, but the salsa beneath is what made this dish outstanding. The acidity of the salsa cut the oiliness of the fish and added a different texture to each bite. Everyone I talked to raved about this dish!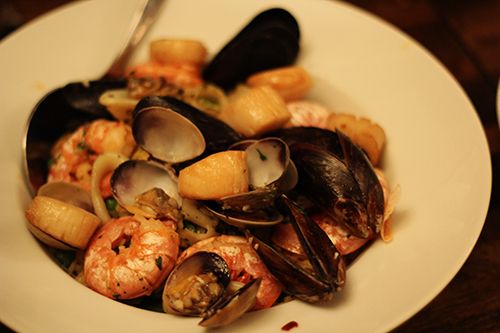 With everyone at the tables absolutely stuffed, one last dish arrived at the table. My eyes ogled at the heaping pile of seafood in the bowl and there was so much in there that I didn't realize it was a classic Seafood Paella. A mixture of scallops, shrimp, mussels and clams sat overtop the slightly spicy saffron rice and ended off the entrees right!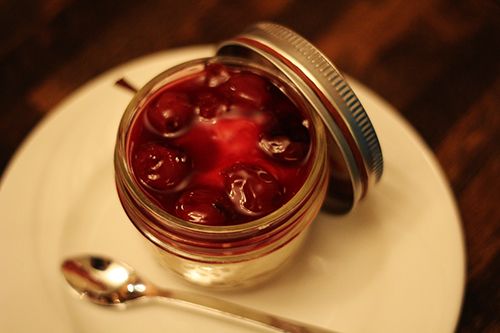 Because Sabor Restaurant knew that everyone would be exploding by the time dessert arrived, their Cherry Port Cheesecake was presented in a take-home mason jar as the final course. The cheesecake was light and fluffy and the preserved cherries weren't too sweet, making this a perfect small bite dessert.
I've said it before and I'll say it again: Sabor is one of my favourite restaurants to dine at in Edmonton. It's a top restaurant based on their use of quality ingredients, top-notch hospitality and commitment to sustainability. I've never had a bad experience at the restaurant and I am always able to count on the culinary team for a fantastic meal. The seafood festival is running now through to September 14th, so if you're a seafood lover like me, it's time to pay the restaurant a visit! Most of the dishes featured that evening, or variations of them, are available on the Seafood Festival menu (
view here
). With the restaurant being 100% Oceanwise Certified, you can dine without worry - go out, eat, and enjoy!
Disclaimer: as this was a media event, views expressed in this post are solely mine. I was not expected to feature this restaurant on my blog, nor obligated to do so. This post is 100% my opinion, and as always, my priority is to you, the reader, to present an unbiased, thorough review.