Everyone's Invited: Doughnut Party
February 20, 2017
Word of mouth travels pretty fast in this city, so if you've got a sweet tooth I'm sure you've already heard about Edmonton's latest sweet spot. But if you haven't, you're in for a sweet deep fried treat.

Doughnut Party - 10938 119 Street - Edmonton AB


Simon Underwood and Matthew Garrett are the minds behind
Moonshine Doughnuts
- the delightful treats that you can find at various farmers markets throughout the city. For the past five years Moonshine Doughnuts has been one of the main sources for vegan and gluten-free cake doughnuts for customers with specialty diets, and they're pretty darn tasty.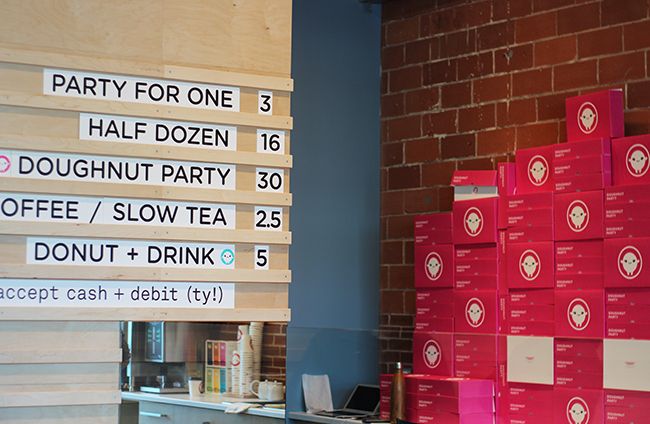 A few months ago the duo secured a space at Holland Plaza for their first brick & mortar shop, sharing a kitchen space with Duchess Provisions/Duchess Atelier. But the vision for this storefront is a little different from their vegan market offerings - this sister shop is expanding into the world of deep fried doughnuts. Armed with a new mascot and hot pink pastry boxes,
Doughnut Party
quietly opened their doors at the end of January and have been selling out everyday since. They hoped to keep their presence in the neighborhood a secret, but like I said - word travels fast!
Although Doughnut Party isn't located on a main road, this little doughnut shop isn't difficult to find. In fact, you'll have more trouble finding a parking spot in the parking lot, but the trouble is worth it. As you walk in you're greeted by a bright space with pleasing symmetry of the horizontal and vertical lines accenting the counters and floors. Next you'll find yourself in a little lineup, but service is quick so you have just a bit of time to decide just how big of a doughnut party you want!
On any given day there's six different doughnut flavours available, and the options will change fairly frequently. Depending on how many doughnuts you want to order, you can go with a Party for One ($3/1), Half a Dozen ($16/6), or a full blown Doughnut Party ($30/12).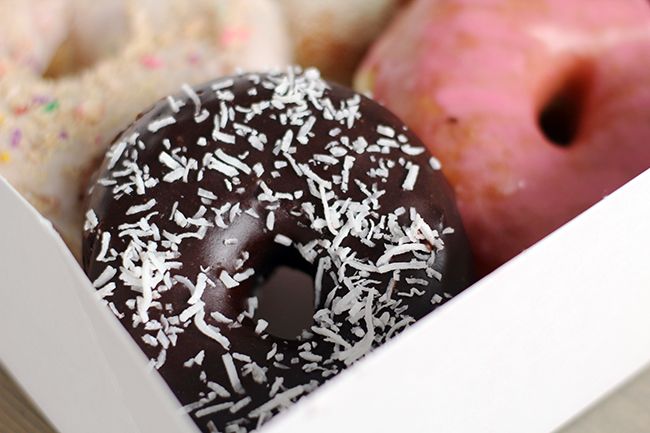 On the day of my visit, the six flavours on rotation were:
Almond Joy - dipped in chocolate & topped with coconut like the Hershey's candy bar
Birthday Cake - vanilla glaze & dusted with birthday cake crumbs
Hibiscus - light & dipped in pink glaze
Lemon Matcha Sugar - lemony and rolled in matcha green tea sugar
Rhubarb Cardamom - sugar glazed with bits of rhubarb and cardamom
Pineapple Rum - heavily glazed with chunks of pineapple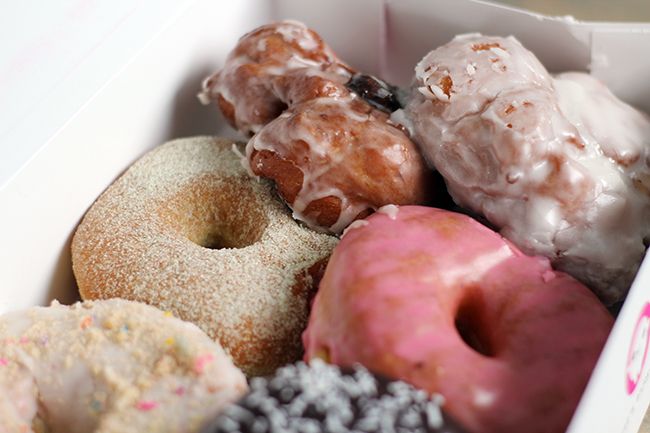 While each donut had it's own unique flavour, I found the dough to vary slightly from one doughnut to the next. The hibiscus and lemon matcha sugar donuts were light and fluffy, without the sugar/glaze weighing them down. These two were actually my favourite of the six given their light texture. The Almond Joy and Birthday Cake donuts were more cake-like and richer due to the weight of their toppings. Rhubarb Cardamom and Pineapple Rum had a lighter dough, but came across heavier with the presence of fruit and a heavy glaze.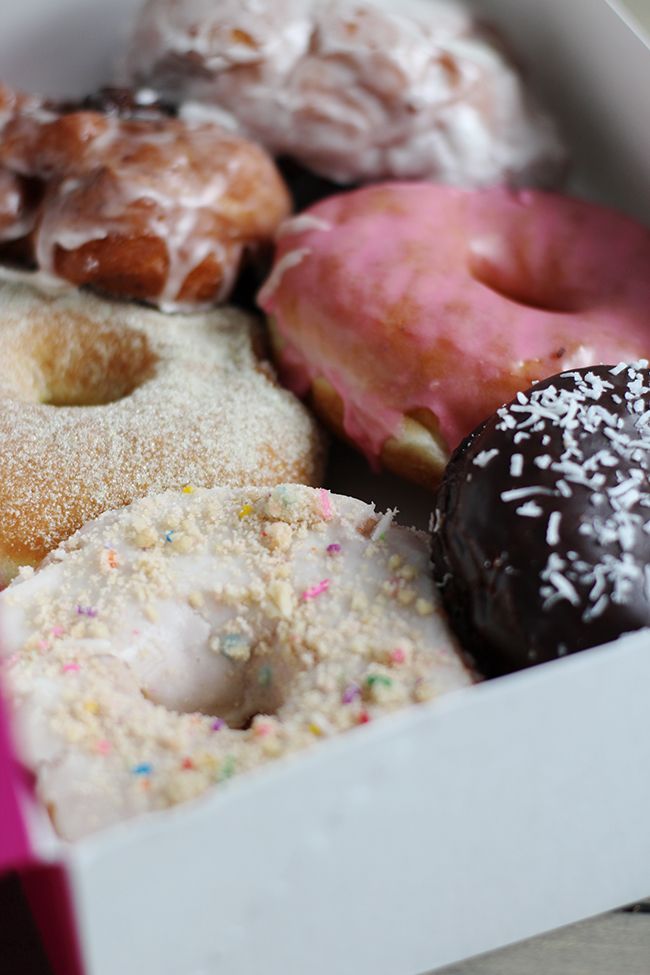 Although each doughnut varied from one another, two things were consistent within the box - all the doughnuts were incredibly soft and weren't greasy when bit into. Doughnut Party fries up their donuts perfectly so that you don't feel guilty when indulging in their delicious treats. It's pretty much a win-win. I will mention though that if you happen to have any donuts left over from the day you buy them, they do dry out quite quickly! So buy what you can eat in a day, and it will give you a reason to return and try more.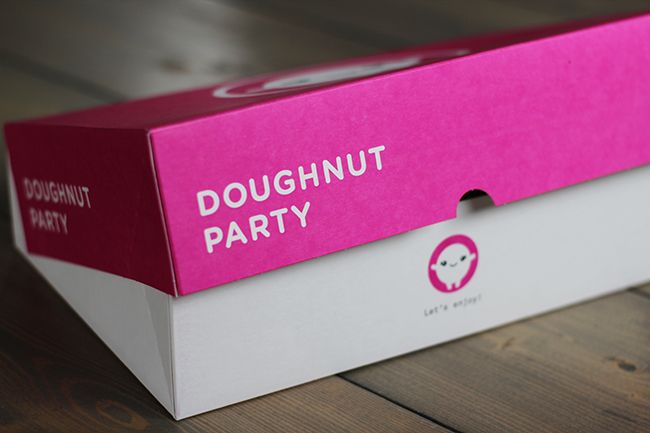 A good secret is hard to keep, so it's no surprise that Doughnut Party has been selling out daily. Pssst, if you want to get your hands on some delightful doughnuts, arrive early - doors open (8AM Tues-Fri, 9AM Saturday) until the shop is sold out! That's the one secret I'm willing to share.