Bentos & Maki: Washoku Bistro
February 02, 2016
If you're like me and you frequently drive down 124 Street you've probably noticed the signage for a new Japanese restaurant opening up on the corner of 124th & 107 Avenue. Japanese is one of my go-to cuisines when I'm dining out, so you bet I stopped by for lunch last week!

Washoku Bistro - 10702 124 Street - Edmonton AB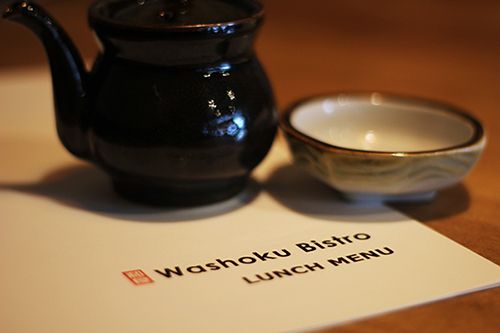 Walking into Washoku I didn't realize just how big of a space the restaurant occupied. Semi-private rooms line the side of the restaurant, there's a space for a larger group, and multiple smaller tables occupy the main seating area.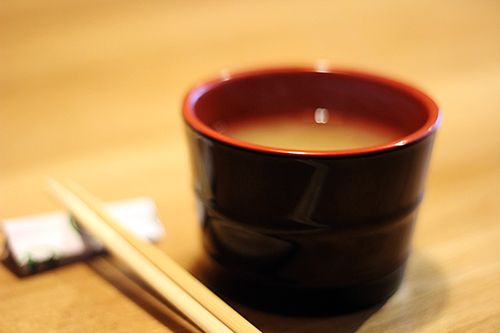 The lunch menu features a variety of bento boxes, maki, teriyaki, and Korean favourites like bulgogi and bibimbap. After placing our order, we each received a complimentary bowl of hot miso soup with tofu bits and wakame seaweed. While it isn't expected, I always appreciate when Japanese restaurants give you a hot bowl of soup to enjoy while waiting for the rest of your meal!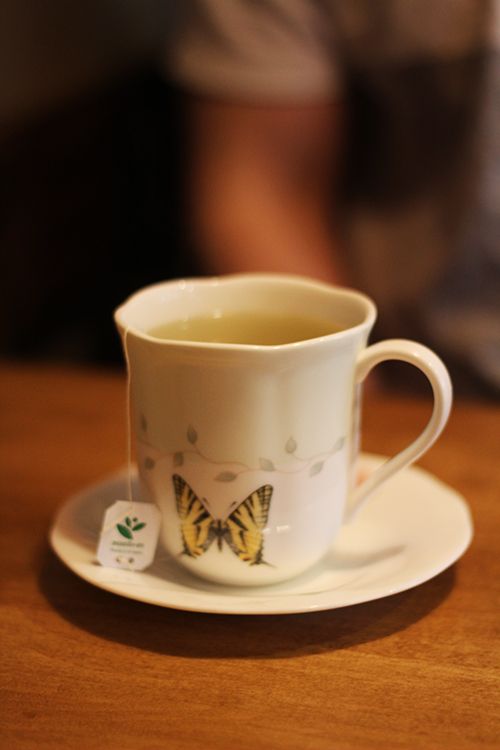 Green tea is a must for my boyfriend when we're out for Japanese. Restaurants typically bring a pot of green tea to the table, but we found it amusing when he was served a green tea bag in a dainty cup. It was the most peculiar thing and something we are always going to remember about Washoku.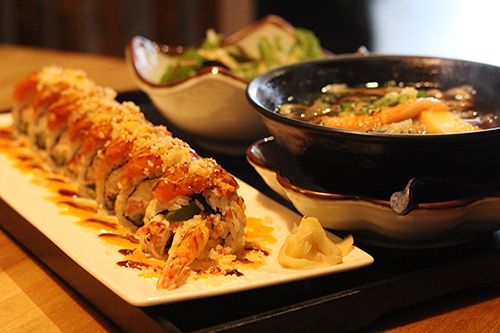 Half of the lunch menu is dedicated to 7 different sushi rolls. The rolls themselves are priced between $10.90-$13.90, but if you add $3 you can upgrade to a Lunch Roll Combo, which gives you a side salad and lunch sized classic udon noodle soup to go with your maki. It's a pretty good deal if you ask me!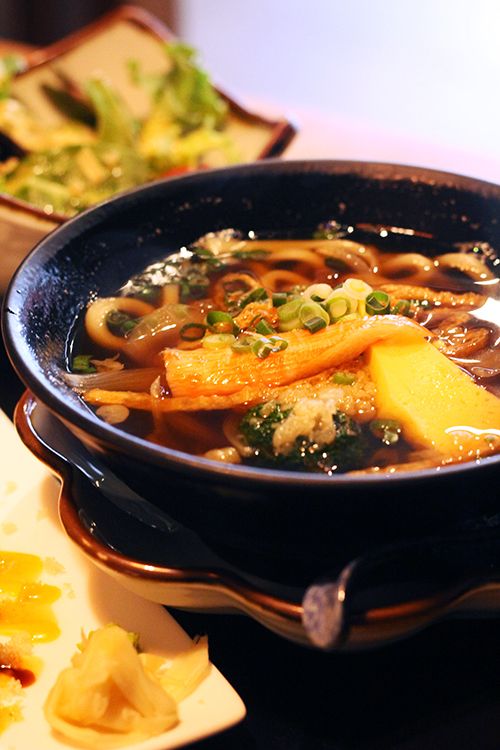 You would think that a 'lunch sized' udon noodle soup would be fairly a plain, small portion, but it's quite the contrary. The piping hot bowl of noodle soup is decently sized, and garnished with tamago (egg omelet), imitation crab, bean curd, green onion, and bits of tempura in the mix. The flavourful soup leaned on the slightly sweeter side, and the noodles had a perfect chewiness to them.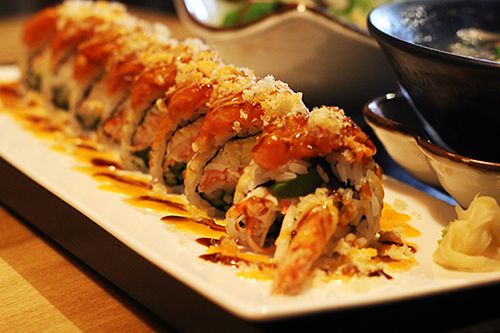 In each combo the roll is divided into 8 pieces, and I was honestly surprised to see how big the pieces were! You definitely get a great value out of the lunch roll combo. To go with my soup and salad, I chose the Crispy Crunch roll made with tempura shrimp, imitation crab meat, cucumber, avocado, spicy salmon, and tempura bits. The roll was presented on a mixture of nitsume (eel sauce) and sriracha mayo, giving the roll an extra punch of flavour. I enjoyed the extra spicy kick from the salmon and it paired well with the rest of the ingredients.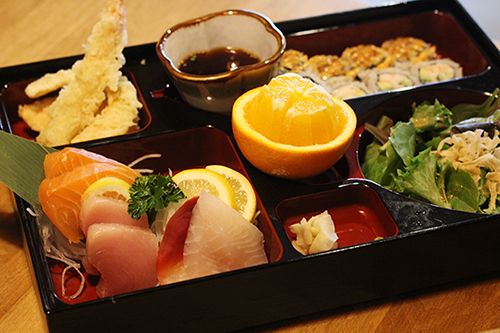 From the sushi bar my boyfriend ordered the Sashimi & Roll Bento ($15.90) which comes with the chef's choice of 7 pieces of sashimi, 4 pieces each of spicy salmon roll and california roll, 3 pieces of tempura, and a side salad. Just like the lunch roll combo it was a substantial portion of food for a great price. The sashimi in the bento was a mix of salmon, tuna, tilapia and surf clam, with each piece being thickly sliced. The salmon had a nice fatty texture, and all the sashimi was very fresh. The mixed salad and sushi rolls were fairly standard, with the spicy salmon being our favorite of the two rolls due it's kick of heat. The tempura batter was light, and each piece wasn't too oily - Gordon even decided it was the best tempura he's ever had.
There's only one other option for Japanese food along 124 Street, so Washoku Bistro is a welcome addition to this area of the city. The service was attentive and the food arrived quickly to our table, making Washoku a great option for a quick, filling lunch. Food quality was great, and as an added bonus you get good value out of your meal for the price. If you're looking for a new downtown lunch option, give Washoku a shot!