Coach: Alexandra Collection
June 25, 2010
As the company's fiscal year comes to a close, Coach Leatherware will be officially introducing a new collection on July 1st, the Alexandra Collection. I am aware that some of these bags are currently in the store, but the full display will be layed out on July 1st.




The Alexandra bag is very versatile & functional everyday bag. It is marketed as a bag that can be worn in three ways: a satchel, and crossbody bag, and a shoulder bag. This bag has a great silhouette, and since it's available in multiple colours and materials (sateen, fabric, leather, patent leather, metallic leather & embossed leather), it's perfect for fall. My favourite material in this collection would have to be the leather, as it is soft, pebbled and thick. Despite being soft, it is durable and able to keep it's shape, and I love that it is available in rich fall colours. In addition, the zipper runs very well considering it is on a slouch! It actually reminds me a bit of the Miu Miu bow satchel..

My picks? The leather Alexandra in Champagne, Berry, and Black Embossed Croc.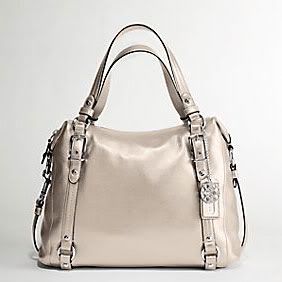 Champagne
Berry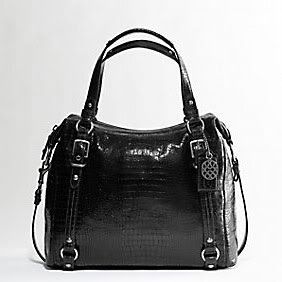 Embossed Croc